Oneupweb : Twitter For The Rest of Us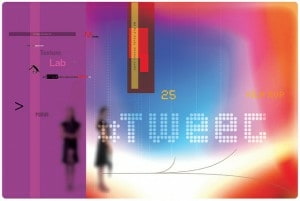 I must admit, even though Twitter has been a popular social media platform for quite a while now, I have never used it. At first, I just thought that it was silly to read people's postings about what they had for breakfast. I never realized that it was more than that. Now I don't use Twitter for a different reason: I've never understood how to. #whatintheworld does this mean?
However, I recently came across a really cool webpage by Jessica Hische, who calls herself an "avid internetter" and she is also an amazing letterer and illustrator. One of her side projects, Mom, This is How Twitter Works, explains the basics of how to use the social site in a really clear and uncomplicated way (plus, the fact that the text is entirely HTML, making it possible to view in any language, is pretty cool).
This makes me excited, because now that I know what I'm doing, there are lots of designers out there who maintain a pretty active Twitter account. Being able to keep up with Chermayeff and Geismar, Pentagram, AIGA, David Carson,  and of course, Jessica Hische, all in one spot? Yes, please!