Oneupweb : 5 Sound Social Media Tips for Sharing Audio

Business marketers are getting more proficient every day at sharing industry news, company events, press releases and more via their company's social media profiles.
But all too often, it's more difficult than it should be to simply listen to company-produced audio such as podcasts and corporate event announcements.
Here are a few tips to make sure your audience is easily accessing your audio.
1. Make Facebook Sharing Simple
I've seen a lot of explanations for sharing audio on Facebook that point me to an app I need to use, or another website altogether that will post my audio to a tab on my Facebook Wall for me.
While I'm sure there are a lot of services out there that are useful in their own right, I'm here to tell you that it's a lot easier to share audio on Facebook than you may realize.
First of all, to easily share audio on your Facebook Wall, you need to meet one requirement:
Your MP3 audio file needs to be hosted somewhere, such as your company's website.
Once you have the link to your MP3, head over to your company's Facebook Fan Page. Using the publishing tool on your Wall, click the Attach: Link option.

Paste your MP3 URL and click the Attach button. Then you have the ability to edit the audio track info, including the track's title, artist/business name and album/series.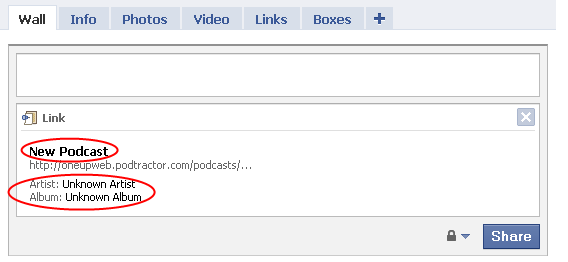 Once you click Share, Facebook automatically creates an MP3 player for your audio.

That's it. Your audio is right there on your Wall where any visitor to your Fan Page can easily listen, comment, like, and share it with their own network.
2. Tweet It Out
Audio sharing isn't quite as simple on Twitter as it is with Facebook, simply because you can't embed an audio player on your Twitter profile. But the micro-blogging network still offers great opportunities for getting your audio in the right ears.
What to Avoid Tweeting
Unless your audio is available on your website via a listener-friendly media player, please don't post a link directly to your MP3 file. If your listener is using Firefox or IE, they'll get a web page that looks like this: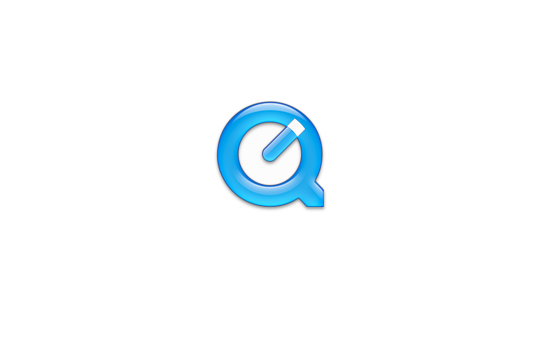 Depending on their connection speed, they may be looking at this screen for awhile. This means they won't hear your audio because they're too busy to wait for it to stream. Google's Chrome browser offers a more listener-friendly audio player for MP3 URLs, but this still isn't the best social solution for sharing audio, simply because your listener can't interact with your content (ie. no sharing or commenting).
What to Tweet
If you don't have a listener-friendly media player on your site to tweet a link to, then use one of the many services out there that allow you to post and share MP3 files. I prefer tra.kz because it's simple to use, offers a clean player page (no ads) and includes URL customization and sharing options.

Use the Share this on Twitter! option when adding your link and you're all set.
3. Don't Force a Download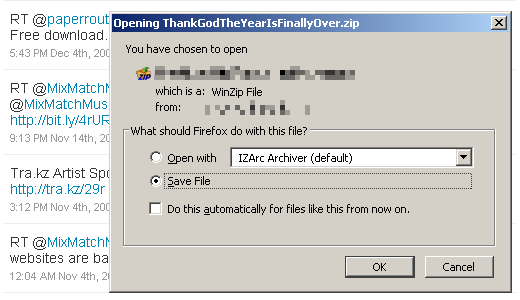 While it's great to offer your audio for download, just in case someone wants to listen to it at a later time, it's more likely that your audience prefers to consume your audio content the exact moment that they find it. Downloading takes time—your audience is ready to listen now.
In addition, if I'm not sure exactly what it is I'm about to download, then I don't download it. Simple as that.
4. Track Plays
If you're tracking your MP3 plays/downloads with an analytics solution such as Oneupweb's PodTractor, then you can easily see how many plays your audio is getting via your social media efforts—including your company's Facebook Wall.

Track your audio plays to learn which social media efforts are capturing the most listeners, and which audio episodes are most popular.
5. Ask Listeners to "Call In"
Great radio DJs from back-in-the-day built great shows by involving their audience. From taking listener calls on-air to responding to listener emails more recently, a good DJ knew the importance of engaging their audience.
With the social media tools that exist today, it's never been easier to communicate with your audience. If you are a podcaster with a weekly interview show, solicit feedback from your Facebook fans about what questions to ask your next guest. If you put out audio about upcoming corporate events, ask your Twitter following what additional information would be helpful to hear.
Social media is made for sharing. Hopefully these tips will help your audio strike the right chord with your social-savvy listeners.