Oneupweb Reviews: Facebook Page Timeline & Ad Offerings
As many of you know Facebook is about to automatically launch Timeline for Pages. Reviewing the response to the launch across the net, we noticed a strong response to the loss of the default tab.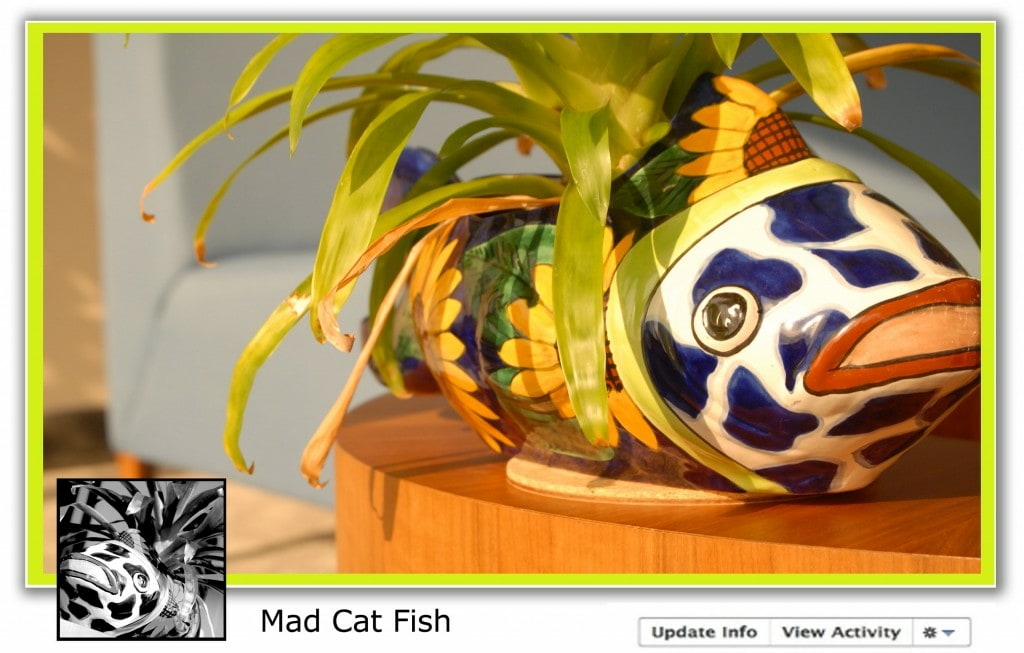 At first, we were a little taken back, but after further reviewing the notion we've come to understand and love the idea of the "organic" push. It's about storytelling, not brand force. That rather excited us here at Oneupweb in the social department. And so, we ventured off to get the dish!
The Updates
As of March 30th, 2012, Facebook will be automatically switching all Pages to the Timeline. There is no opting out and this will be mandatory for all continuing Pages.
Some of the more notable features that will be new to a Page are:
• New Admin panel at the top for Page administrators.
• Photos, Likes and Apps are at the top under cover photo. 12 App max per Page.
• Fans can directly contact brands and send brands private messages.
• Stories (posts, photos, etc.) can be highlighted.
• Pin links to apps and to the top of the page for more attention.
• Large top liner cover photo with smaller lower left corner profile picture.
• Default landing tabs will no longer be available.
The Design Specs
Profile Picture Specs:
Branded profile picture – 180×180 to 32×32 pixels.
Cover Picture Specs:
Cover photos are 851 pixels wide and 315 pixels tall and may not contain:
o Price or purchase information, such as "40% off" or "Download it at our website."
o Contact information, such as web address, email, mailing address or other information intended for your Page's About section.
o References to user interface elements, such as Like or Share, or any other Facebook site features.
o Calls to action, such as "Get it now" or "Tell your friends."
App Specs:
Up to 810 pixels wide
Default Landing Tabs are Gone:
The loss of the Default Landing Tab can be considered a primary disadvantage in the coming changes. Facebook has removed the ability to create a default landing tab, but there are new tools that still provide apps and opportunities to host contests, promos, campaigns and so on. The new tabs can be up to 810 pixels wide. Apps have been relocated from the left navigation sidebar to the right side of the About section. They appear with thumbnail photos instead of as text links. There are four app tiles above the fold and Photos permanently occupy the first. The rest can include Likes, Videos, Events, Map and a Page's custom apps. Default landing tabs are no longer an option, but if the layout and content are strategically placed and relevant it may result in as much if not more engagement, awareness and "Like" activity as before. This strategic placement can also be incorporated off the Page's Timeline via the Ads, which brings us to our next topic.
Ad Offerings:
Alongside that Facebook design changes there will also be new Facebook Ad offerings: Sponsored Stories, Featured Stories and the Reach Generator. All these new Ad opportunities provide great ways to amplify stories, taking the blend of content, media planning and analytics to a whole new level. One that will encourage a uniform impression and give the creative folks an opportunity to contribute to a brand's story. The ad offerings now give a company a fully loaded plan that can utilize photos, videos and more.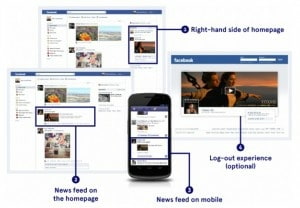 We look forward to launching our Timeline soon and cannot wait for you to experience some of our stories. Make sure to check in April to see our Milestones and Highlights. If you need insight and/or help with the launch of your own brand's redesigned Page don't hesitate to contact us and request a proposal. Our Social Team would love to help!
For those that have a Facebook Page, what are you planning to do when the new design arrives March 30?