3 Ways to Maximize Your Short Work Week Instead of Stressing
Shortened and holiday work weeks are always a blessing and a curse in my opinion. It's so nice to have that extra day off for a 3-day weekend, but at the same time once you get back into the office you have to cram the work you normally do in five days down to four (or less sometimes).
Reflecting back on this week I thought about ways to maximize a shortened work week and came up with a few nuggets for consideration:
1. Plan Ahead
It's amazing how taking a little time to plan for when you get back in the office helps. This is easier said than done, especially as you're trying to get that last e-mail or proposal out the door before your extended weekend. Even if you just write down a few items in a notebook or on a sticky note before you leave will help your foggy memory get a jump start when you sit down at your desk.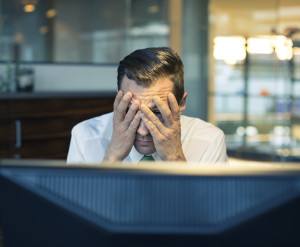 2. Be Flexible
This item may slightly contradict nugget #1, but being flexible during a condensed work week is essential. No matter how well you plan for the week ahead, shortened work weeks always have a curveball or two that you'll have to adjust for. Flexibility will help make sure you're able to accomplish what needs to be done.
3. Set Priorities
Recognizing the activities that need to be completed immediately will make a 32 hour work week run much smoother and make you feel like you actually accomplished something. While setting priorities make sure not to establish too many. Start by identifying the top five things you need to accomplish, and if you complete those five – hooray! You've met your goal for the week and start working on the next items that need to be addressed.
So next time you have a reduced work week try these tips. What other advice do folks have for getting the most out of shortened week?