5 Instagram Tips and The Brands That Are Nailing Them
Instagram gets 15x the engagement of Facebook, according to a recent study. – There is no denying Instagram offers major potential for brands, but what can they do to get the most out this photo-sharing, social platform? Read on as we spotlight 5 tips to maximize your marketing use of Instagram and show the brands that are doing it right.
Encourage Fan Engagement
@SHARPE – Sharpie's Instagram account is a perfect mix of crowd-sourced, fan-submitted drawings and visually delicious product photography. Their account encapsulates the excitement of   a new pack of Sharpies and the desire to color any and everything.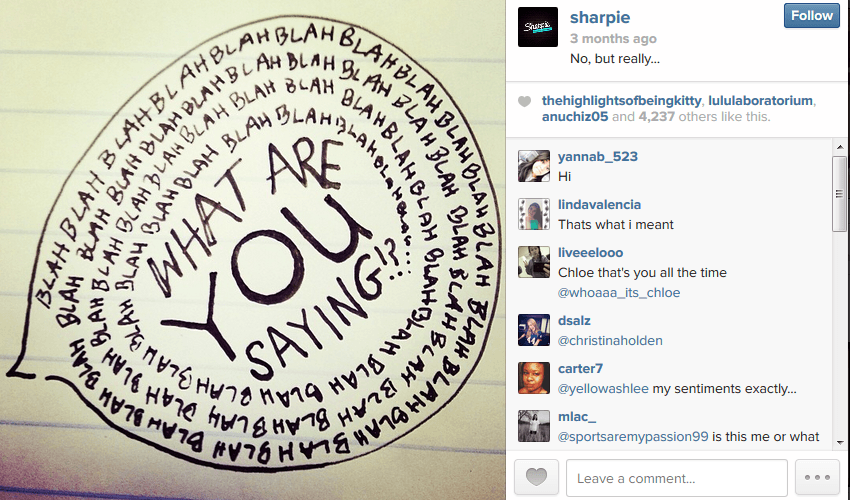 Be Brand-Consistent
@TALKINGFOOD – A favorite here at Oneupweb, Talking Food has mastered brand consistency and playful banter on Instagram. Always using the same filters and text, each image is undeniably Talking Food.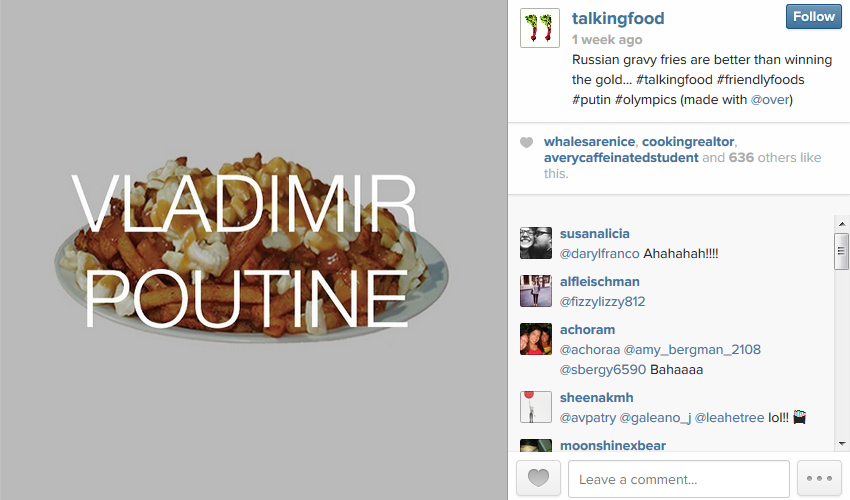 Don't Go For the Hard Sell
@WARBYPARKER – Everyone's favorite in-home, try-on glasses brand mixes company culture and product promotion with ease. Their use of flirty and playful videos showcases products without alienating followers with a hard sell.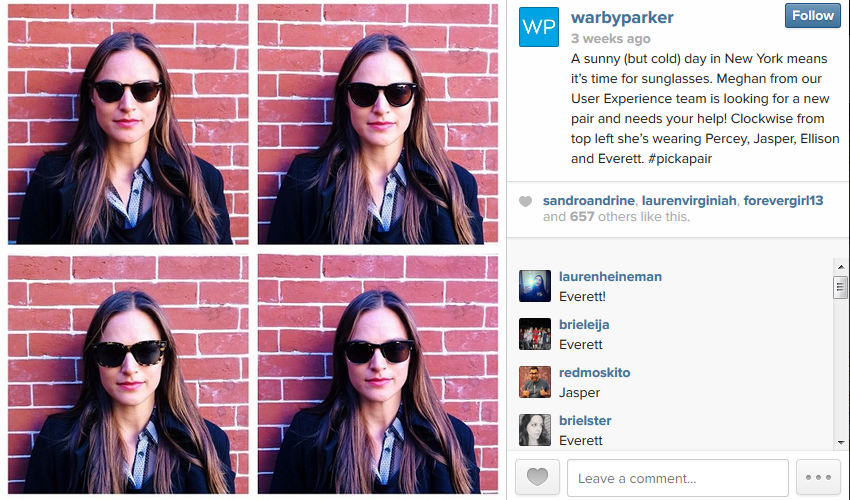 Pull Back the Curtain
@hm – Go behind the scenes at Paris Fashion Week or hear from super model Miran Dakerr on H&M's Instagram profile. Aside from showing fashion spreads and recent commercials, H&M takes followers on an intimate tour of life in the world of haute couture.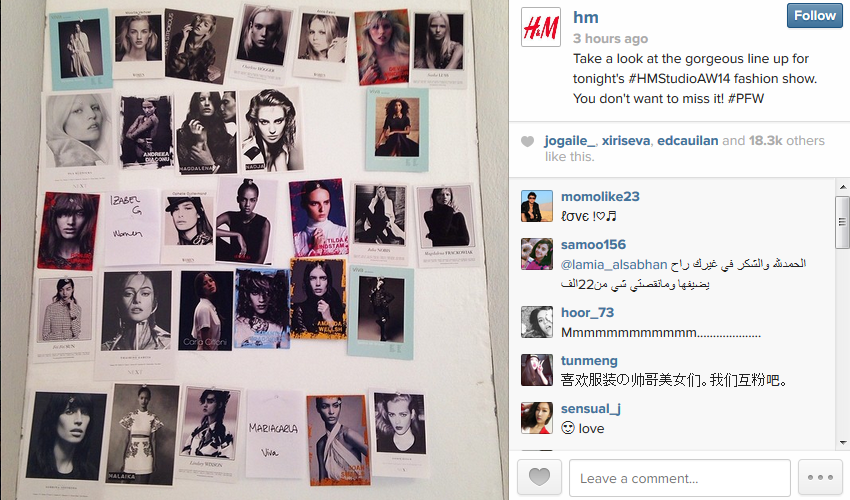 Drive Traffic to Your Website
@TheOnion – With full color images and ridiculous headlines, The Onion knows how to make Instagram work from them. They consistently grab the attention of their followers with their teaser posts, which ultimately drives them back their website.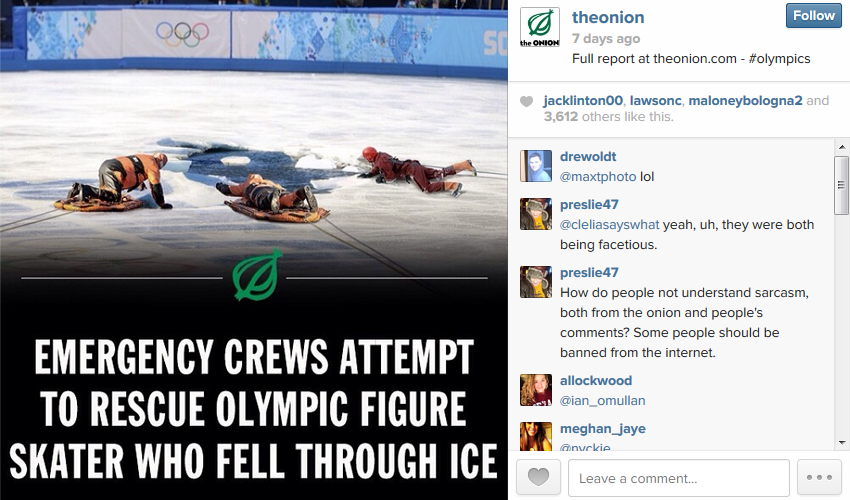 How is your brand using Instagram? Tell us about your challenges and successes in the comments below.