5 Things You Didn't Know About Dan
Time for another installment of "Five Things You Didn't Know About ________." This week we feature Oneupweb's brilliant-minded account planner Dan Treul.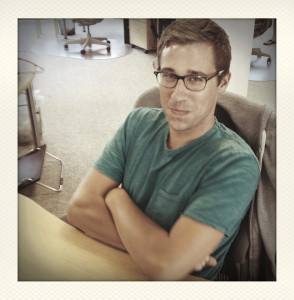 O: Welcome, Dan! We appreciate you taking some time away from your day-to-day to give us a little insight into what makes Dan, Dan.
D: Sure thing.
O: You're known around the office for being somewhat of a snappy dresser—what would you not be caught dead wearing?
D: Crocs. And headdresses are right up there, too.
O: What's your take on breakfast? Are you a full, English-style breakfast man, or a minimalist?
D: Grapefruit juice and a Clif Bar—anything but carrot cake.
O: Sticking with the food theme, where's your favorite spot for lunch right now?
D: The Little Fleet. Try the Korean Beef Tacos… and don't forget the Sriracha.
O: Give us one random fact about yourself.
D: Electricity is scary. I'll do almost anything to avoid dealing with car batteries, changing light bulbs, house wiring, etc.
O: And finally, what do you consider to be one of life's more simple pleasures?
D: You really can't beat kicking back around a campfire with good friends. And there aren't many better places to do it than Michigan's Upper Peninsula.
O: Truer words, sir.
That wraps another installment of Five Things You Didn't Know About________,. Thanks for helping us out today, Dan.
Stay tuned for more editions. And as always, tell us who (or what) you'd like to know 5 more things about in the comments section, below.