5 Tips For Catching Up At Work Post-Vacation – Hangovers, Beignets and a Mountain of Emails
Today is Wednesday, but for me it's a Monday. I'm just getting back from the New Orleans Jazz and Heritage Fest (check out my pics on Instagram if you're curious.) With my voice mail light blinking and tons of questions around the status of projects, I thought a timely post on how to catch up at work post-vacation was in order. Here are 5 simple hacks to cure your vacation hangover, and get you back in the 9-5 groove:
1. Plan Ahead for the (Dreaded) Back-to-Work Day
Pre-planning is your best friend. Close out as many projects and tasks as you can before your trip. For example, I actually wrote this blog last Thursday. Delegate outstanding items to trusted colleagues and choose a go-to person for any questions that come up during your vacation. This person should also be included on your Out of Office (OOO) email and voicemail. Note: always set a clear and helpful OOO including vacation dates and contact person's name, title and phone number.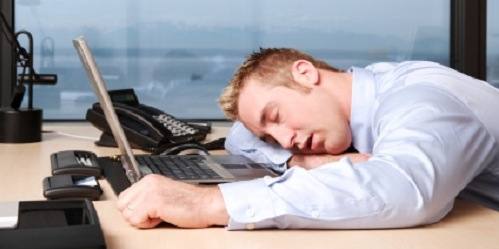 2. Don't Start Anything New
You will no doubt have a backlog of work, so don't try to jump into a project your first day back. Keep your schedule as clear as possible because this day will bring the unexpected.
3. Schedule a Check In
I know you have 1000+ emails, but don't start there. Most of those emails are already outdated, and there is no point in responding to a problem via email that has already been solved. Try to schedule a check-in meeting with your team and department within the first few hours of work to get status updates and to put out any immediate fires.
4. Face the Email Mountain
Now to the emails. Mike Williams, CEO of the David Allen Company, says "If you normally take 30 minutes to go through your inbox in the morning, multiply that by the number of days you've been out–or whatever good chunk of uninterrupted time you can carve out to collect, process, and organize what's come in, to get clear and current." Always start with the most recent and work one-by-one through the pile.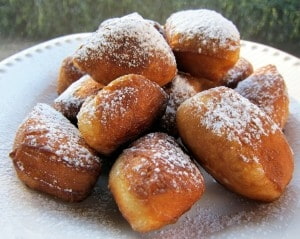 5. Catch Up With Colleagues
To give yourself a break from the "vacation-tax" that is your first day back, briefly stop by your colleagues' desks and offices to see what's new with their projects and personal lives. Indulge in your low-key homecoming. Plus, everyone will want to hear how amazing The Boss was and how many beignets you consumed over the long weekend.
Now for me, it's back to those emails and practicing what I just preached. If you've got tips for overcoming the post-vacation hangover and getting back on track, share them below.