Make It Gay – 6 Reasons to Target the LGBT Market
Earlier this week we spotlighted 5 big brands that are hitting the LGBT marketing sweet spot, but what about smaller companies?
Is there a business case for lesser known brands allocating precious marketing dollars to this audience segment?
The answer is a resounding yes!

According to Experian, there are several factors marketers should consider when targeting the gay market:
The number of Americans self-identifying as LGBT continues to rise

As states pass marriage equality, the number of couples in same-sex marriages continues to grow

Gay and lesbian Americans have always been early adopters of the Internet

Gays, lesbians and bisexuals are mobile and technology leaders

Married or partnered gay men have the highest household income

Gay men have the highest discretionary spending per capita
Besides these compelling statistics there is also the case for not only targeting gay Americans, but also including messages of inclusion in all marketing efforts.
Millenials and underrepresented minorities are twice as likely to spend money with an organization with similar values, which based on presidential voting, is in favor of marriage equality and legislation that protects those traditionally discriminated against.
If you're thinking of targeting the LGBT market, I highly recommend downloading Experian's 2013 LGBT Report (PDF), and reading through the extensive research on this emerging audience segment.
Up Next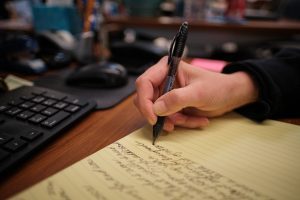 As content creators, we're continuously building content (for our agency and for our clients) to best meet the needs of potential and existing customers. While meeting those needs is important to us, the ultimate goal of content creation is always to drive leads and sales. Gated content is a valuable part of many marketing strategies,...