7 Examples of Beautifully Designed B2B Websites That Get It Right & Why
Marketing and maintaining an online presence for B2B companies is not an easy task. But it's not impossible. Here are 7 beautifully designed B2B websites (most of which are even responsive!) that have the brains behind them to match their sleek exteriors.
1. Greengage—Provide Valuable Information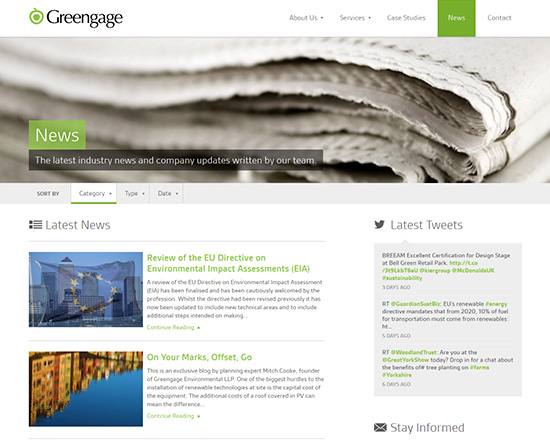 This sustainability consultancy firm partners with clients to advise them on environmental aspects of their businesses. Their "News" section keeps their clients informed on industry updates. Doing so helps Greengage's website become a valuable resource. Not only does this continue to nurture current clients, but it's a great way to establish the business an industry leader on top of their game.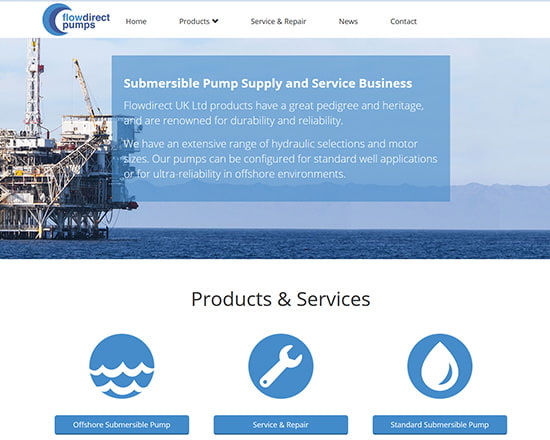 For a company that provides highly specific and technical products, FlowDirect Pumps' website is minimal when it comes to their content. That's a good thing. There is no reason to overcomplicate a website with wordy and unnecessary text and navigation, especially when it can easily slow down prospective clients. And with B2B buyers who are known for being busy individuals with a lot of quick, important decisions to make, the easier you make the process for them, the more sales you can make.
3. Streamline—Show Your Understanding of Your Clients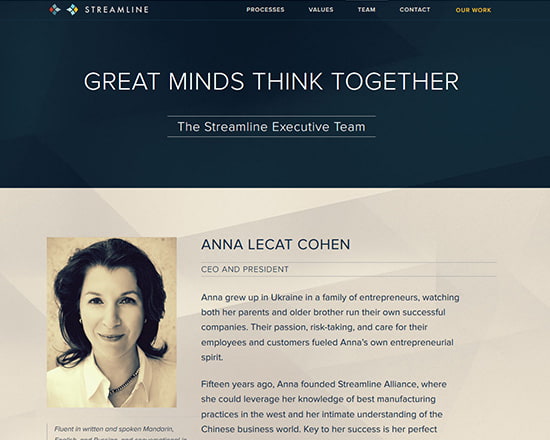 B2B marketers must both understand the situations and pressures of their clients face and at the same time be able to express to them that the business can deliver on their needs. Streamline does an excellent job of this by using case studies,  team bios and other content that shows their understanding of the tricky processes of manufacturing overseas while also assuring their clients that Streamline will be there to help every step of the way.
4. The Music Bed—Use Video as a Powerful Tool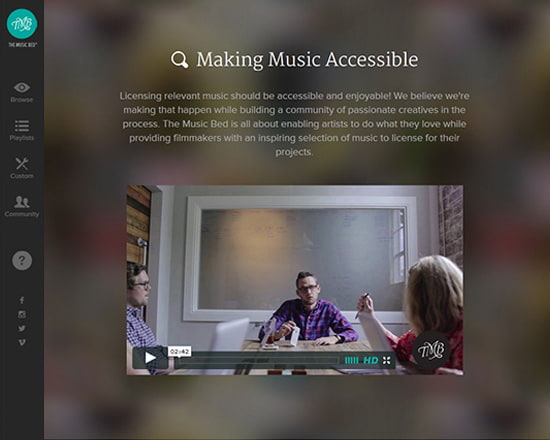 Finding good quality music for films, ads, and quick videos is hard. Really hard. Not only does The Music Bed make it ridiculously easy to find the right sound for your purpose, they promote independent artists who otherwise might struggle financially making music. And while they aren't the cheap option, their video explaining the business' purpose makes an excellent case on why they are a great option. Creating a short 3 minute clip that allows you to literally speak to potential clients is an influential marketing tool that shouldn't be overlooked.
5. MailChimp—Streamline the Design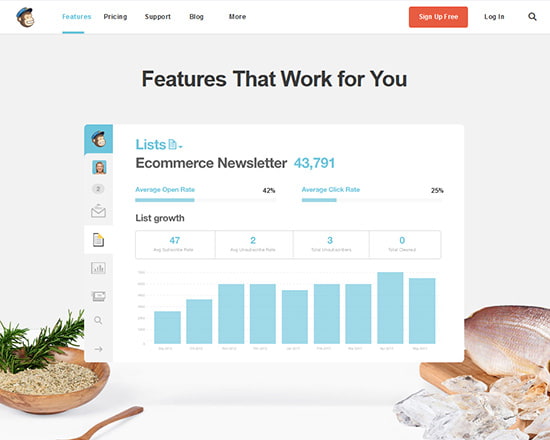 Designing and building emails is no easy feat (trust me on this if you've never tried it). But MailChimp has alleviated that pain in a simple, easy to use site. They have made it crazy-easy to not only build emails, but also to organize mailing lists, track data, and make adjustments with an intuitive, super-simple and beautifully minimal design. Making it this easy on your busy clients quite literally keeps them coming back for more.
6. Real Thread—Make Forms Easy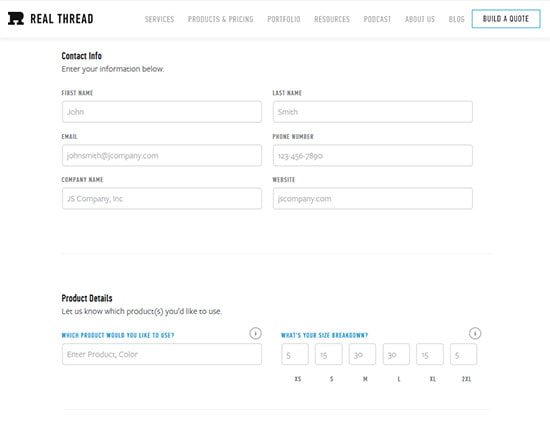 No one really likes to fill out forms. Especially long forms. But breaking down the information you are asking for into easily digestible sections makes it far more likely that your prospects will complete the call to action. Real Thread's "Build a Quote" form visually separates information sections with light lines and plenty of white space, making the form feel like a breeze to fill out.
7. Square—Promote Your Clients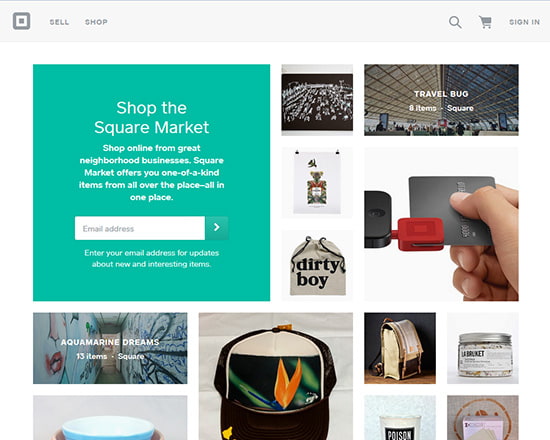 Square does a lovely job promoting their clients who use their on-the-go payment system. While I realize not all B2B companies have client relationships they can do this with, Square can only win by doing what they can to increase sales for their clients and their businesses grow. Plus, the Square Market page is beautifully designed, highlighting specific clients or products, and very easy to shop on.