A Kiss Isn't Just a Kiss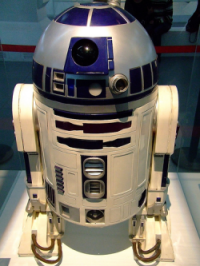 As an avid fan of the movie Star Wars, H1N1 was a term that reminded me of Luke Skywalker and the adventures of R2-D2. My mind wandered with hopes of a possible "Marriage Made in Space" looming around the corner. Who would be invited? What would I wear?
And then reality set in.
This was not even remotely related to the next Star Wars flick. It's not robot love at all. It's code name, H1N1, referred to the 2009 swine flu epidemic whose mission was to not rule the world but one that may bring our existence as human beings to a screeching halt – maybe. The operative word here is "maybe". Sorry R2-D2, you'll have to wait a little longer for that "first kiss". We here on earth have bigger metal to melt. And don't worry, it won't be you.
Yesterday the vaccine that was approved by the FDA was released. It will be readily available to the public over the course of the next four weeks; protecting us from contracting or spreading the swine flu.
Since early spring, most of us have glanced at twitter postings, read news stories online and in print, watched YouTube videos and shared information around the family dining room table about the H1N1 swine flu. It is  predicted to be an epidemic of pandemic proportions. Run for your life, literally (okay, not literally. That was an overreaction, but you get my point). And if you are like most Americans, not sure what to believe, know you're not alone.
Employers will be proactive in the workplace by sending employees home who exhibit flu-like symptoms, and signs will be posted reminding employees to wash their hands often throughout the day. Which by the way, when one types in H1N1 on eBay, these handy signs appear at the top of the page and are available for purchase. Even Mayo Clinic is offering simple instructions on hand washing as a preventative method of minimizing the spread of this potentially fatal virus.
In my quest to find out exactly which online outlets have the most current information regarding H1N1, I decided to do a little search/research on my own. So at precisely 6 p.m. on September 15, 2009, my fingers walked across the search engines' paths. My search began with Google with the number one top listing in natural search being the Center for Disease Control and Prevention. In Yahoo it was quite a different story. Clorox ranks number one; offering hand washing instructions and ways to prevent the spread of H1N1 on the home page of their website with a link regarding H1N1 flu virus news. A H1N1 and Swine Influenza (Flu) Protection Kit with 95 Masks that Meet CDC Guidelines is at the top of the ranking when searching Amazon. Get your kit today! And of course, who could forget Bing. Mayo Clinic seems to have cornered the market when it comes to H1N1 on Bing, offering the definition, symptoms, causes, risk factors and at what point one should seek medical attention for his/her symptoms.
I found it interesting that at that time there was not one major television network or newspaper that ranked number one with any information on the H1N1.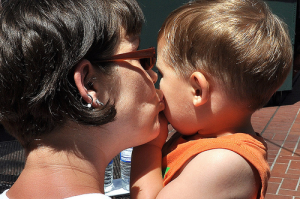 So what are other countries doing to control the spread of the H1N1 virus? I thought you might be interested in knowing that folks in France have been asked to refrain from the "cheek to cheek" kiss, fearing it may be the smooch of death. In place of this ritual, they've been advised to write down their feelings on paper and share it with loved ones.
So what are you doing to prepare yourself and protect you and your loved ones from this year's flu season? It may be only a kiss away. It's up to you.