A Mobile Show for the Mobile Web
On this week's podcast, we get together to talk about Chip's post from last week, More Moments in the Mobile Web.
And it's almost poetic that you can take a conversation about the Mobile Web mobile in the form of this podcast. Imagine!
In studio this week with Tim are Chip (an obvious choice) and Carly.
Enjoy another installment of the StraightUpSearch Podcast and join us again next Friday.
Up Next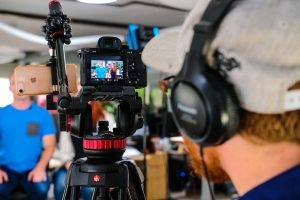 With so many avenues to market your business, determining which will garner the most ROI can be overwhelming. As you're debating where to allocate your marketing spend, do not overlook video marketing. Here are some initial reasons: Video marketing works – plain and simple. Video display ads have been found to earn 480% more clickthroughs...