A Short Video on the History of Marketing
This video offers a unique view on the rise of social media in relation to traditional marketing. The production on this video is top-shelf and worth sharing, even though it was released earlier this year.
The video was created by Michael Reissinger who says the video is based on a concept by German ad agency Scholz & Friends.
Up Next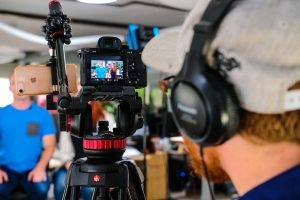 With so many avenues to market your business, determining which will garner the most ROI can be overwhelming. As you're debating where to allocate your marketing spend, do not overlook video marketing. Here are some initial reasons: Video marketing works – plain and simple. Video display ads have been found to earn 480% more clickthroughs...