A Valentine for Google Click-to-Call
Dear Valentine,
I remember the day I first saw you. I was searching for 'new york hotels' and there you were, sitting quietly next to a Google Adwords link. Immediately, you had my attention. The subtle curves of your phone icon made me wonder who you were waiting to talk to, but somehow I knew it was me. Almost immediately, you asked for my phone number. I have to admit I was hesitant at first, even a little unsure of myself. I had questions about your background, call them FAQs about your motives. But you had all the right answers, so I took the plunge.
Since that day, I have never looked back. When I see you on my desktop or on my mobile, my searcher's heart shines. Your simple features quickly connect me to the information I need, and you never ask for anything in return, except my phone number of course. You even pick up the tab before I ever see the bill. Now other people are talking about you, but I don't mind. I'm not the jealous type; I know others will share in my admiration.
I only have one question Valentine, when will I see you again?
Up Next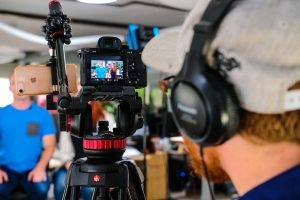 With so many avenues to market your business, determining which will garner the most ROI can be overwhelming. As you're debating where to allocate your marketing spend, do not overlook video marketing. Here are some initial reasons: Video marketing works – plain and simple. Video display ads have been found to earn 480% more clickthroughs...