Add to Your Library
File away for rainy day reading.
Some recent reports we've published from the Oneupweb side of things:
How Keyword Length Affects Conversion Rate. In January 2005, Oneupweb conducted a study to determine if the number of keywords in a search query was related to conversion rates. Our hypothesis was that the longer the keyword string, the higher the conversion rate.
Target Google's Top Ten to Sell Online. Oneupweb's broad study demonstrates a clear benefit to being listed on the first three pages of Google's results and describes even greater sales benefits to being listed on the first page.
The very brief summary of all this research says that companies will be best served optimizing for specific, trafficked, and convertable phrases with a goal of a top ten ranking. (Probably not shocking, by any means, but sometimes it's good to have the numbers)
Up Next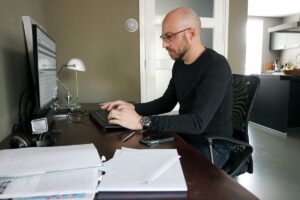 Blogs are an incredible tool for building brand awareness and even driving sales. The best way to get long-term benefits from your business's blog posts is to prioritize SEO and thorough topic planning. Here are the basics and the detailed logistics to know.   The Basics 1. Choose effective topics. Successful content marketing requires creating...