AdWords Offers "Opportunities"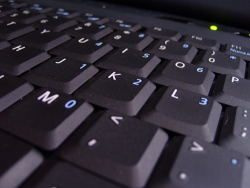 A couple of weeks ago, Google released the Opportunities tab in AdWords. Located inside the Opportunities tab is a cool feature called Ideas. The purpose of Ideas is to provide keyword suggestions for ad groups within your campaign. It also offers suggestions about what AdWords deems as missed opportunities, like a campaign being limited by budget. Much like the Bid Simulator,  Ideas offers historical data to help guide you when making keyword decisions.
For the most part, I find Ideas to be quite useful. I've used it for many of my clients, found many new keyword opportunities, and applied several of the suggestions to my campaigns. I also appreciate that keywords are presented logically, by ad group. You can easily add or remove new keywords with a simple click, and you can rate the keywords relevancy, which will help Ideas determine the types of keywords to show in the future. You also have the option to add the new keywords to a "pending changes" area, which I use often to manually ensure that any new keywords are applied to the ad groups correctly.
As with many of the AdWords tools, it's important to be careful when using Ideas suggestions to expand your account. Many of the keywords suggested might fit better in other ad groups not suggested by the tool. I've also found several instances where keywords suggested by Ideas already exist in other active ad groups, which could lead to duplicate keywords. Duplicated keywords may not always be apparent when expanding larger accounts with numerous ad groups and keywords. As I said above, sending the keywords to the "pending changes" option is a good mechanism for double checking any new additions.
So far, I'm quite happy that Google released this tool and I believe that it can be used to make an immediate impact on the management of many campaigns. Overall, I like Ideas and recommend taking it for a test drive.