Android Mobile Market Share Moves Up
Analytics firm Quantcast shared new mobile market share percentages this week showing Google's Android operating system growing in popularity across North America.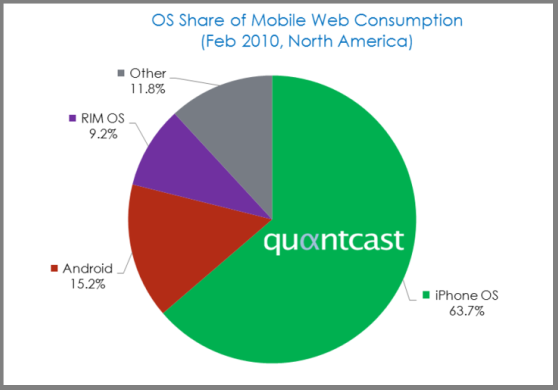 While Apple's iPhone remains the obvious leader in this space, Google has made a considerable impact in a very short time span. Also, the Quantcast chart below shows Blackberry's RIM OS reversing its recent downward trend.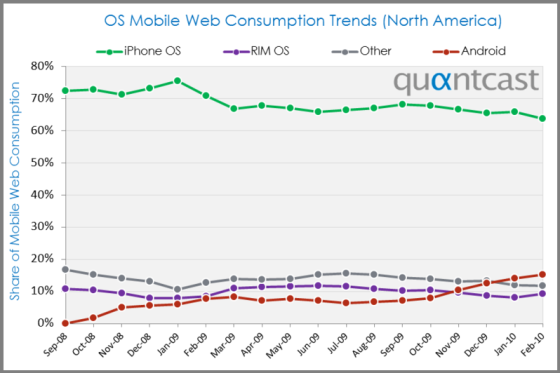 Regardless which operating system is in the lead, it's good to see some healthy competition on the rise in the mobile operating system space. It will only lead to greater ingenuity and more choices for consumers.