What Do Apples & Kevin Costner Have in Common? (Hint: Halloween Costumes)
With Halloween less than a week away, we thought it would be fun to have this week's blog show off some of our staff's favorite Halloween costumes from years past. Enjoy our collaboration! What costume are you going to rock at this year's Halloween party?
Christina Marbury SEO/Content Project Manager and Erin Bernhard, Digital Strategist as a Bushel of Apples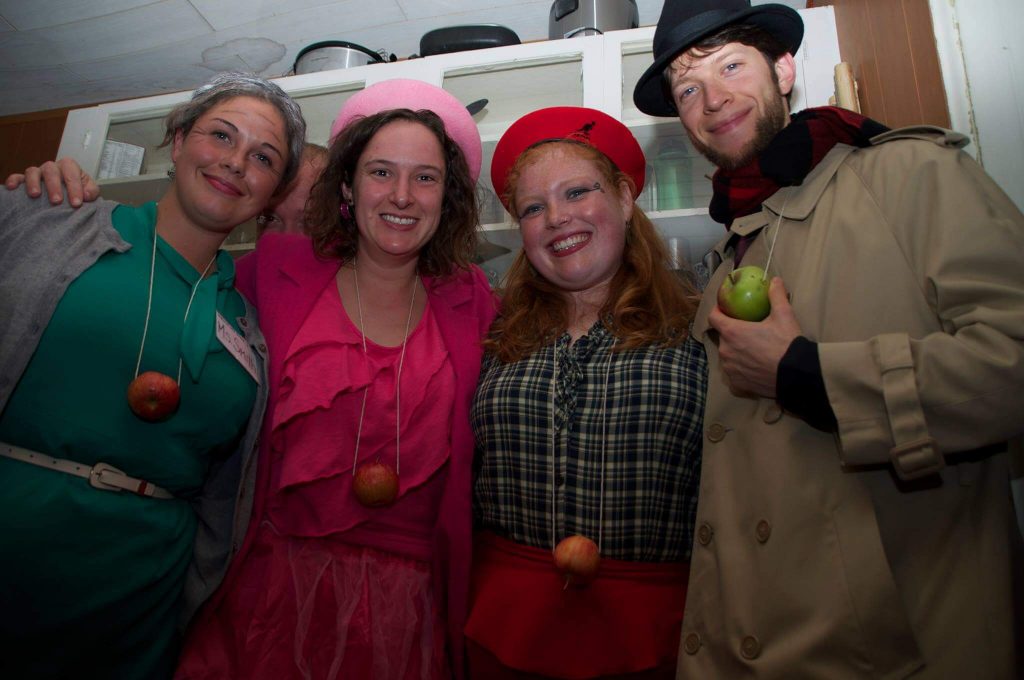 "We each chose to dress as a different varietal of apple and stuck to each other for most of the night." Pictured: Emily as Granny Smith, Christina as Pink Lady, Erin as Red Delicious, Daniel as Northern Spy.
Jess Gordon, Senior Graphic Designer as the Evil Tooth Fairy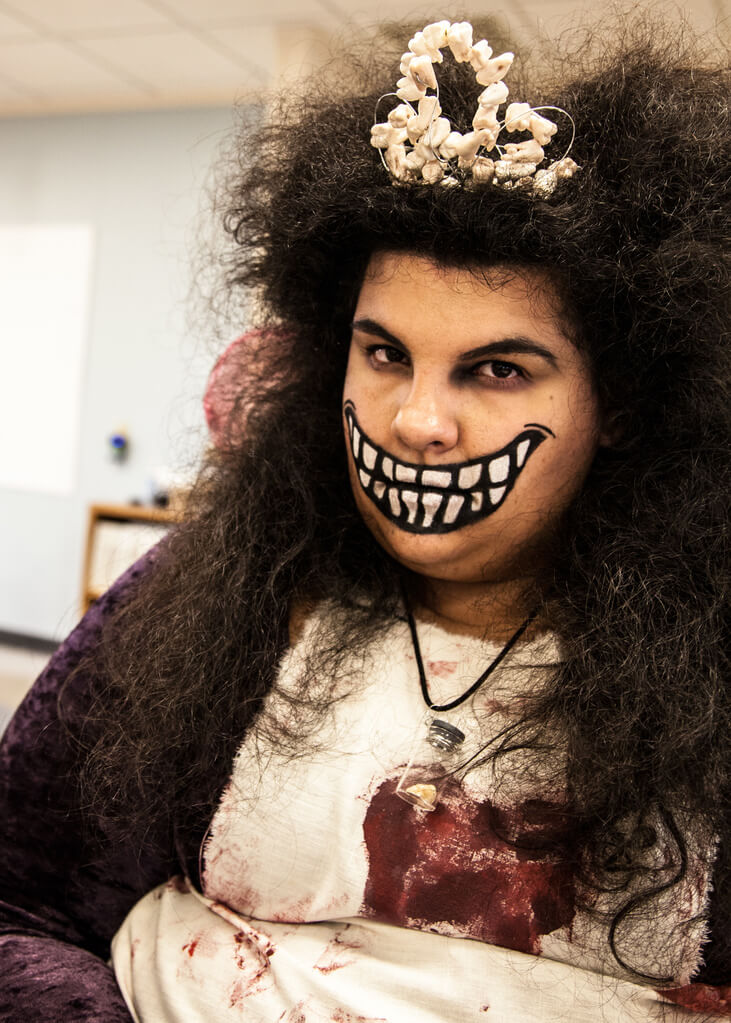 "I wanted to do something that was dark and scary without being too gory for the office, so I figured distorting a well-known character was a good way to go."
Dave Waeltz, Account Manager (circa 1991) as Robin Hood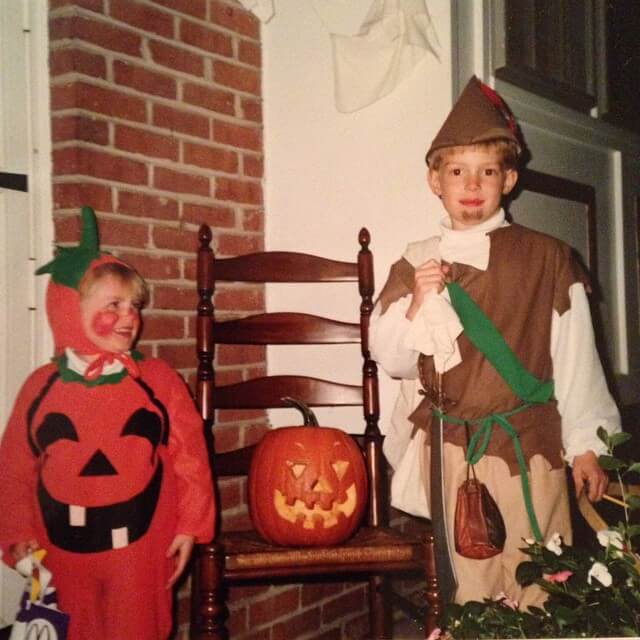 "The Robin Hood costume happened because Robin Hood: Prince of Thieves had just been released, which I saw in the theater with my dad. I was totally obsessed with Robin Hood swashbuckling through the trees of living in the forest. My parents bought me a great old-school Robin Hood Lego set earlier that year and it was just something I was really into at the time."
Rob VanderStelt, Senior Motion Graphics Designer as Zeus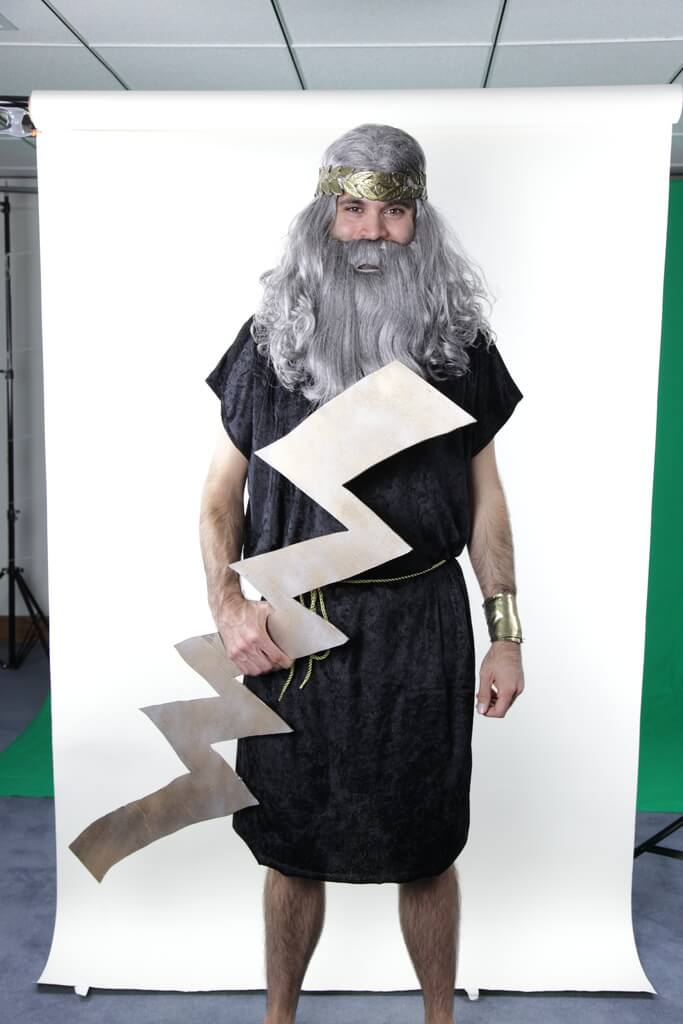 "At our old office we had a North and a South side. I was on the North side and our theme was Greek mythology."
Eliza Foster, Digital Content & Social Strategist as Daphne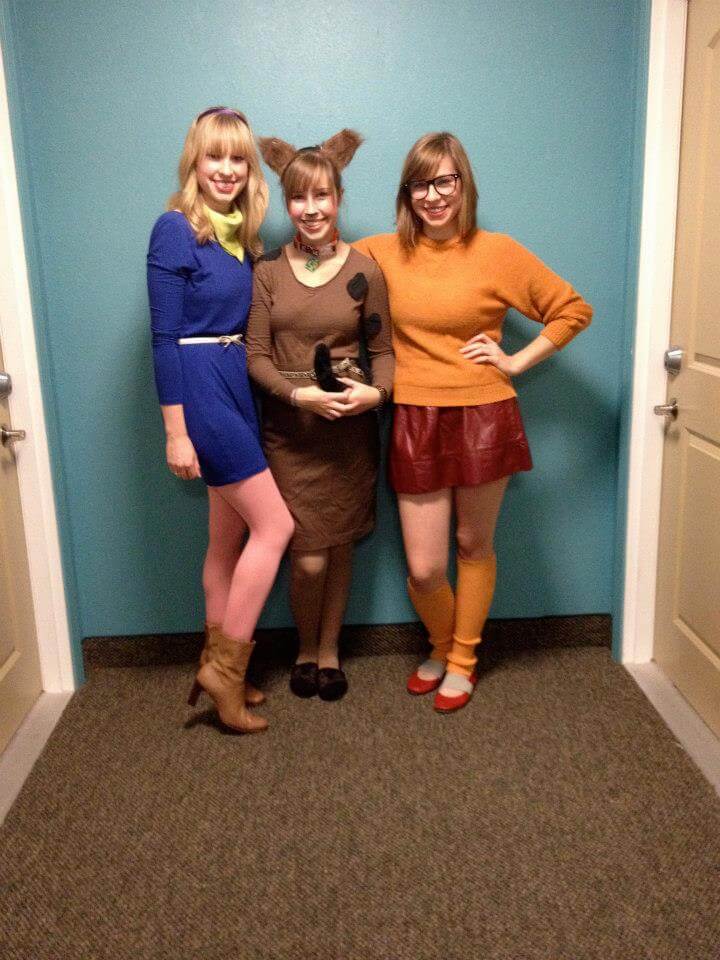 "This was a fun Halloween! My sisters and I plus two other friends dressed up as the Scooby Gang. This picture was taken before we met up with Fred and Shaggy." From left to right: Eliza as Daphne, Chloe as Scooby Doo and Savannah as Velma."
Nicole Emenhiser, Senior Graphic Designer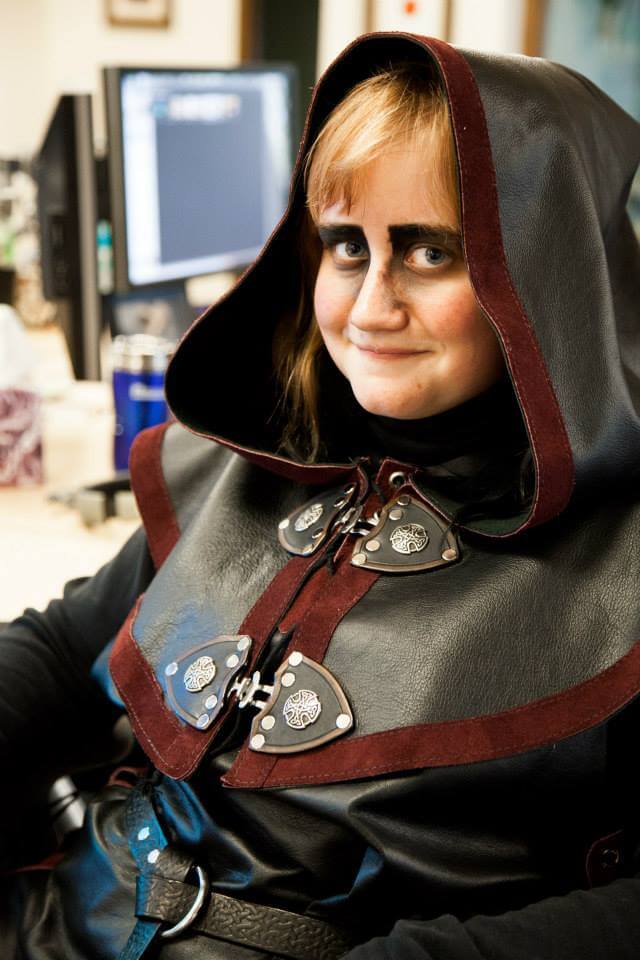 "This is a Ren Faire costume that I only get to wear once a year… what can I say, I like wearing badass costumes."
Freddy Hunt, SEO/Content Marketing Manager as Scorpion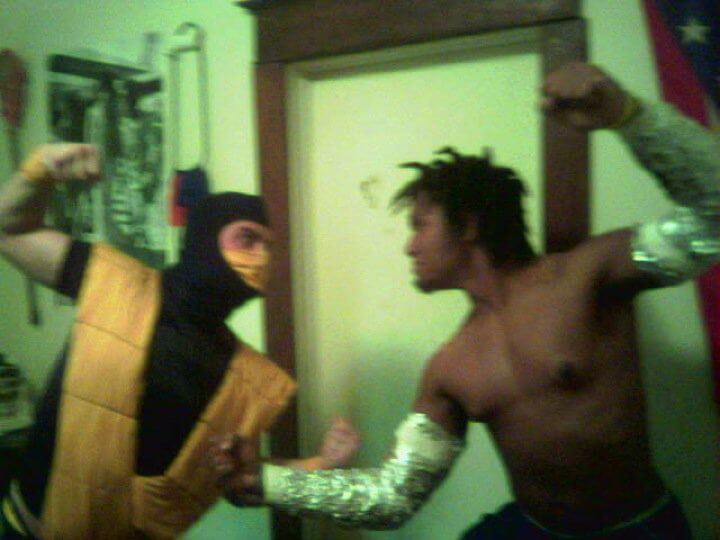 "My buddy Omar and I used to play a lot of Mortal Kombat Trilogy in college. We dressed up as our favorite characters—Scorpion and Jax. I spent hours learning how to operate a sewing machine to create the Scorpion costume. He spent 5 minutes wrapping his arms in tin foil."