Are Video Podcasters Ready for Apple TV?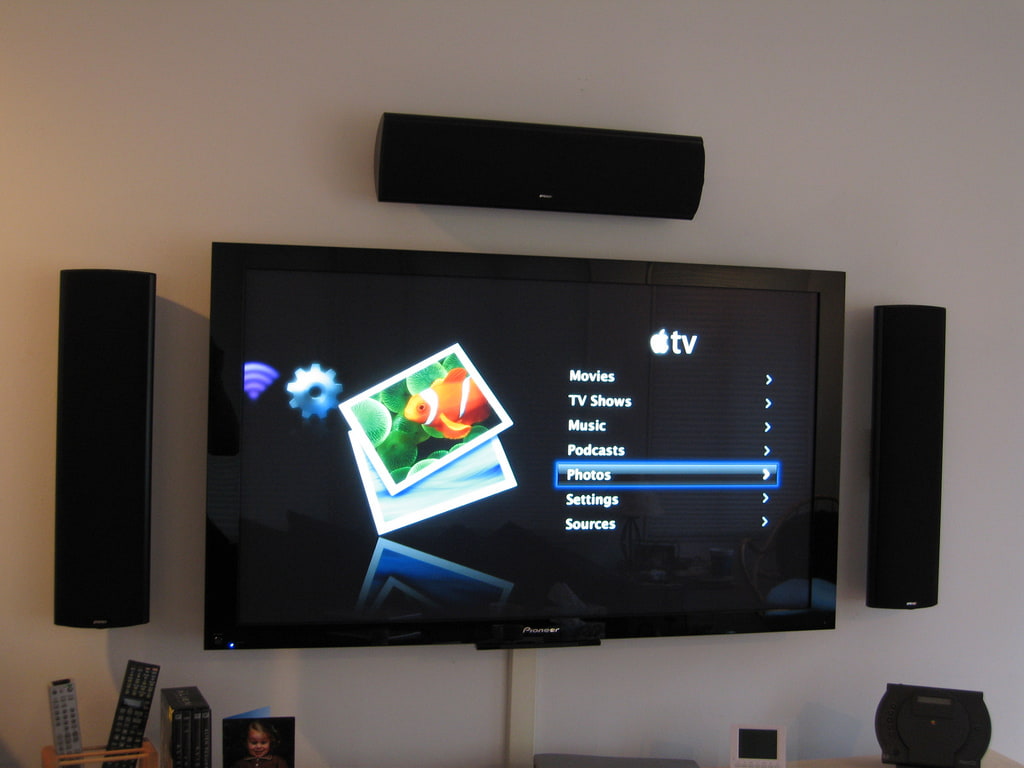 It's officially spring and I can already smell change in the air. Or maybe I'm catching a whiff of the packaging materials being shipped with the now-available Apple TV.
Selling for $299.00 and shipping in 1-2 business days, according to the Apple Store, the Apple TV has been labeled a favorite in the race to converge the computer with the television.
Other players have already taken to the same field, including Microsoft's Xbox, but the Apple TV has a friendlier price tag and has been hailed as simple to setup and use. Usability is an obvious benefit/selling point for any piece of new technology.
We've been testing Apple TV for the past 10 days or so, and our verdict is that it's a beautifully designed, easy-to-use product that should be very attractive to people with widescreen TV sets and lots of music, videos, and photos stored on computers. It has some notable limitations, but we really liked it. It is classic Apple: simple and elegant.
Quoted from a favorable review by The Wall Street Journal's Walt Mossberg and Katherine Boehret, this tiny piece of technology (7.7 by 7.7 inches) is ready to break some big barriers.
Being a producer of podcasts, I had one thing to say upon seeing an image of the Apple TV menu: HELL YES!
There it is, 4th option on the list: Podcasts.
And why shouldn't it be there? Absolutely free video content, on almost any topic, that I can watch any time I want? Where's the remote?
Sure there are a few good TV shows out there that I can pay to download and watch at anytime. But aside from the cost of the Apple TV, anyone can now explore a new world of large-screen video podcasts without having to leave the couch and without having to pay for content.
My advice to video podcasters? Take whatever steps necessary to ensure your video looks great on a widescreen TV. People purchase widescreen televisions for one reason – a damn fine picture. Therefore, the quality of your video is going to make or break your video podcast.