B2B in a B2C World: We are all living in a B2C world
Amazon has perhaps influenced user expectation for site usability more than any other site to date. From a small online bookstore selling its first book in 1995 to its current iteration as the everything-online behemoth e-commerce site, Amazon has successfully studied its customers and learned from them. Their willingness to listen and design accordingly has reshaped the publishing industry. Not only that, they have also molded en masse current user expectation for how an online experience should be – personal, relevant and easy to find what brought them to the site in the first place.
Unfortunately, if you are a B2B business, it is quite likely that your site is falling short of user expectation.  (Thank you, Amazon)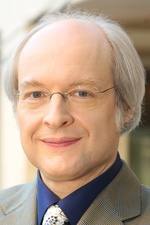 Jakob Nielsen, well-known web usability expert who has played a major part in defining the field of human-computer interaction, is an agency favorite here at Oneupweb. Since the mid-90s he and his peers have been studying the function of websites. Over the years he has conducted studies looking specifically at the short fallings of B2B sites. Our designers, developers and research teams refer to his tomes and studies often as we seek to provide our clients with an action-oriented design that supports strategic business goals of any project.
Usability studies on B2B websites consistently reveal much lower success rates compared to their B2C brethren. It is quite often the case that B2Bs miss the mark on speaking directly to their customers' pain points. Site copy should instead focus on the business value of the product or service to the detriment of customer-centric copy. This is important, but not enough.
Remember, we are in a changed world – and the same person who's a "B" during working hours is a "C" in the evening, and leading sites like Amazon set business users' expectations for the user experience.
Here are some quick rules that we abide by with all of our B2B client work:
Business Value is Table Stakes – 74% of buyers now believe that a business will provide value. This game is won. They believe you. The democratization of the internet has happened—if you don't deliver on business value, customers now have a platform to let their social networks know their dissatisfaction in mere keystrokes. That said, they are much more willing to believe you because why would a business in this day and age dare to make claims they couldn't fulfill.
Get personal – Personal Value provides twice as much impact as business value. Personal is the powerful differentiator here. You must know your customer, understand their purchase cycle and tailor your marketing messaging in a way that supports them throughout the entire cycle. I'm not talking about stalking here – but I am talking about getting to know your target users really, really well. What is it that they want to know? What are their pain points? How can your service or product help them? If you don't know your customer, we can help.  Further, for those who are able to see the personal value in making a purchase, they were 3 times as likely to purchase. A recent joint study on brands released by Google, Motista and CEB's Marketing Leadership Council, found that emotional connection is a key driver for increased engagement and likelihood to purchase. The most remarkable finding from this study was the increase likelihood to purchase.
Stay in front of your prospects throughout the sales cycle – B2B customers are far more emotionally engaged with the purchase they are making than a B2C purchaser. Think about it–there is a lot at stake for these purchasers including their job if the purchase decision is a flop. There is also loss of respect of co-workers and other workplace social capital that informs this fear. On the flip-side, there is an opportunity to show leadership and earn respect in the company if the purchase shows solid returns for the company. Know your customer's path to purchase: Discovery and research, framing the problem and understanding the solution, vetting vendors, selling their findings up the chain and then, finally, making the purchase. Of course, your relationship with the customer should never be done. There is the post-purchase engagement. You want to convert these customers into loyal brand advocates.
The word to the wise here is – Acknowledge the personal risks a purchase entails. The more emotional buyers feel—and here is the opportunity— the more they attach to your company if you can speak to that personal value and eliminate risk.
Just like Amazon, listen to your customers and give them the online experience they need. They will trust you. They will attach to you. And, at the end of the day, they will thank you.