In celebration of the public premier for the documentary Step & Close, featuring the TC West High School Marching Band, I decided to do another before and after photo.
Two weeks ago, I posted one of our local Bleacher Creatures shouting in the stands. Here is a shot of some of our band members performing on that very same day.
Can you find all seven changes? (click the image to see it full size)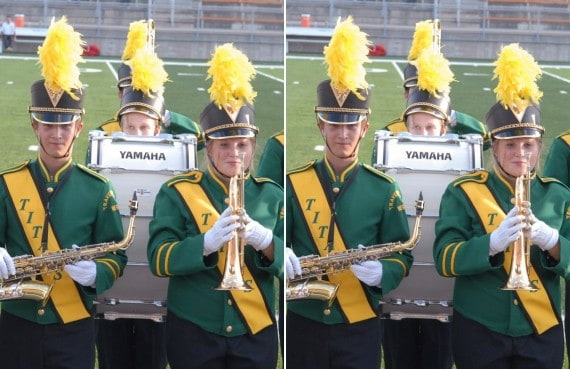 Give up? Click here to see the alterations.
If you're in Traverse City this weekend, be sure to check out the show at the State Theatre! Saturday's show is sold out, but tickets are still available for Sunday's show at 3:30pm. To get tickets to Sunday's matinee, please call 231.947.3446. Click here for more details.