Before and After: Bleacher Creatures
One of my teammates and I enjoy searching for the differences between altered images in magazines. So rather than writing this month, I decided to throw a "before and after" pic together.
This photo in particular was taken during the filming of Step & Close, a documentary about high school marching bands.
Can you find all seven changes? (click the image to see it full size)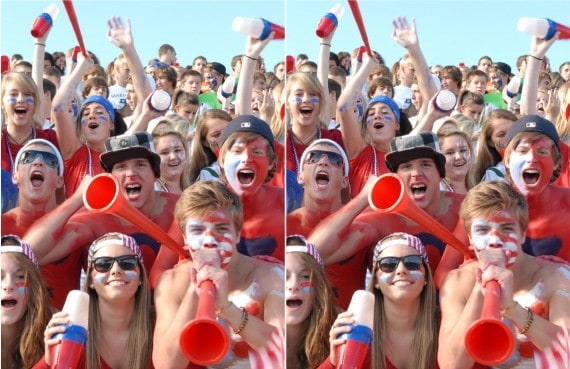 Give up? Click here to see the alterations.