Beware Foursquare: Facebook & Twitter to Expand Geolocation Features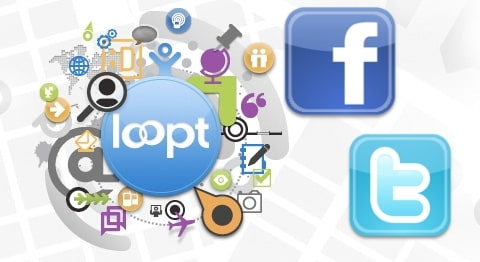 Foursquare may need to watch its back as 'the big dogs' are looking to expand geolocation services within their networks.
Facebook is currently conducting background checks on a location-based social network called Loopt. TechCrunch reported on this last week. Apparently, when companies perform this type of investigation, they are usually interested in acquiring the company.
Not wanting to be left off the map, Twitter recently announced that it will expand its geo-tagging feature to include 'places.' Currently, Twitter's geo-tagging only allows users to tweet their longitude and latitude, as opposed to a city or neighborhood. Twitter's Raffi Krikorian wrote this in Twitter's API Announcements on Monday:
"our goal is to provide a few more options to API developers (and the users they are servicing) through this contextual information. people, we find, inherently want to talk about a "place". a place, for a lot of people, has a name and is not a latitude and longitude pair. (37.78215, -122.40060), for example, doesn't mean a lot to a lot of people — but, "San Francisco, CA, USA" does. we're also trying to help users who aren't comfortable annotating their tweets with their exact coordinates, but, instead, are really happy to say what city, or even neighborhood, they are in. annotating your place with a name does that too."
What are your thoughts about Facebook and Twitter expanding geolocation features? Foursquare users, will you abandon your badges for these new services?