Black Friday, Cyber Monday & Mobile Devices! Oh, My!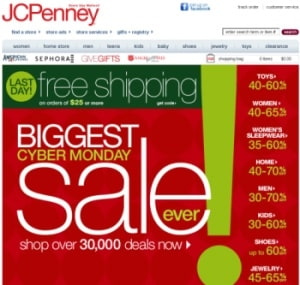 If you're like most, the past few days has marked the official start of the holiday shopping season.
Whether you peeled yourself out of bed at the wee hours of the morning in search of the greatest Black Friday deal ever, you took a more traditional approach and hit the stores during the daylight hours this past weekend, or you've been plotting your online shopping strategy to take advantage of Cyber Monday—the shopping has undoubtedly commenced.
So after last year's lack-luster shopping season (lack-luster by recent standards, anyways), how are things shaping up so far this season?
Well, as was expected, the early reports by the NRF (National Retail Federation) show that the number of Black Friday shoppers was up this year while the total amount spent was down—195 million shoppers this Black Friday compared to 172 million last year and $343.31 as the average amount spent per shopper, down from $372.57 last year.
Echoing this sense that people are focused on finding bargains this year, there was also a noticeable increase in the number of shoppers that made it into the stores by 5am—31.2% this year, up from 23.3% last year.
Another very interesting trend this year is the amount of Black Friday activity being conducted from mobile devices. PayPal has reported that the number of mobile payments they processed this Black Friday was up 140% when compared to an average Friday. Other sources have noted that this is up a whopping 650% over Black Friday last year.
And the product search engine, TheFind.com, reported about 200,000 searches being conducted from mobile devices this year, up from a mere 5,000 last year. Clearly, the impact of the increased adoption of web-enabled smart phones is on display.
However if online shopping is more your speed, you're certainly not alone. Year after year the number of people who do at least some portion of their holiday shopping online continues to grow.
So what will this mean for Cyber Monday this year?
According to the NRF, a survey conducted for Shop.org by BigResearch predicts that 96.5 million Americans plan to shop on Cyber Monday this year, up from 85 million last year.
So regardless of how you prefer to do your holiday shopping this year, be assured that you are certainly not alone. And best of luck as you attempt to brave the masses, the new technology and your budget.