BP's Twitter Problem – @BPGlobalPR

British Petroleum is "in the weeds" as folks in the restaurant industry say. From what I've been reading and watching on the news, BP can't seem to keep up with the oil that continues to gush out into the Gulf of Mexico.
This oil spill is turning into quite the heated debate, socially and politically – I'll leave my personal beliefs out of this one. However, I couldn't help but laugh out loud at the satirical quips tweeted by @BPGlobalPR. Don't get me wrong, this oil spill is the furthest thing from funny – but whoever is behind @BPGlobalPR is probably causing BP's public relations department to cry tears of oil – if they aren't already.
Here are a few examples of @BPGlobalPR's recent tweets:



The @BPGlobalPR account seems to have been activated last week, and at the time this blog post was published, the Twitter account already has well over 10,000 followers.

What do you think of @BPGlobalPR? Is this a good method to get attention about an issue you are passionate about? Or is it a recipe for disaster?
Up Next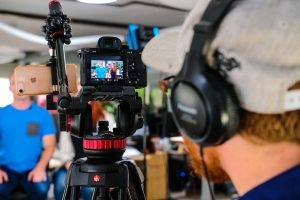 With so many avenues to market your business, determining which will garner the most ROI can be overwhelming. As you're debating where to allocate your marketing spend, do not overlook video marketing. Here are some initial reasons: Video marketing works – plain and simple. Video display ads have been found to earn 480% more clickthroughs...