Branding and Identity: Id, Ego, Superego
"Brand is the story your audience shares whenever you're not in the room." –Amazon founder Jeff Bezos
More than simply flashy design or wit, your brand is the projection of your business's identity—a reflection of your business's mission and its core values. From your logo to your tagline, the color palate and your typography—distinction and consistency are the key concerns.
Whether you need help defining your brand or are simply looking for refinement, our creative, research and strategy teams address your identity and branding needs.
We provide:
–       Comprehensive style guide development
–       Logo design
–       Tagline & rditorial voice development
–       And more
Request a proposal and let us help you stand out above the noise.
Up Next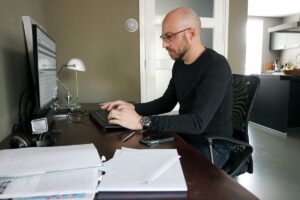 Blogs are an incredible tool for building brand awareness and even driving sales. The best way to get long-term benefits from your business's blog posts is to prioritize SEO and thorough topic planning. Here are the basics and the detailed logistics to know.   The Basics 1. Choose effective topics. Successful content marketing requires creating...