The Brief and Fiery History of Google Doodles
Tell me, when you can simply use the default search bar built into Chrome or Firefox to search Google, why do you still go to Google.com?
I can think of one reason—Google doodles.
Nearly every day there's a new doodle to delight and enlighten.
But it wasn't always so.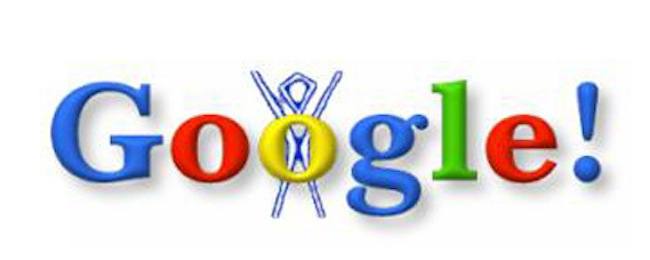 The very first Google Doodle was intended as an out-of-office message by Google's two founders, Larry Page and Sergey Brin. This very first doodle showed, the iconic Burning Man Festival figure fixed behind the second 'o' in the Google logo. It was placed on Google's homepage on August 30, 1998. Unlike today's short lived single day doodles doodles, it remained up during the entire weeklong festival in Nevada's Black Rose desert.
From this first simple doodle begana tradition for celebrating all sorts of notable events and people with doodles, as they've come to be known.
Doodling—no pastime.
If you're a regular Googler; you've probably noticed the frequency of Google doodles shooting up like a rocketship full of hyperactive monkeys in the last couple of years. This is because Google now supports a staff of five full-time doodlers.
That's right. At Google, doodling is real work with team of totally awesome people, who use their creative super powers for good, combining facts and history to create over 200 doodles each year that are seen by billions of people every day.
Let's take a look at a few impactful, impressive and just plain cool Google Doodles over the years: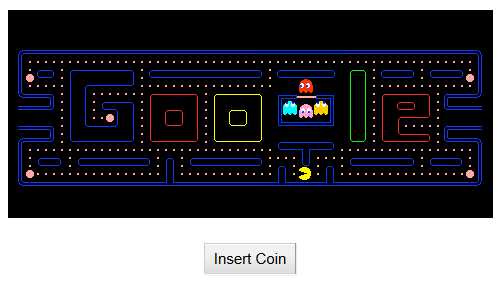 Pac-Man 30th Anniversary
May 21, 2010
Celebrating the 30th anniversary of the classic video game Pac-man, this doodle was the first-ever playable doodle.
The average visitor to the Google homepage that day spent an additional 36 seconds on the site. If you do some fancy math that takes into account the number of users on Google.com that day and their average salary, that doodle-game of Pac-Man translated to about $120 million in lost productivity.
Check it out in the Google Doodle Archives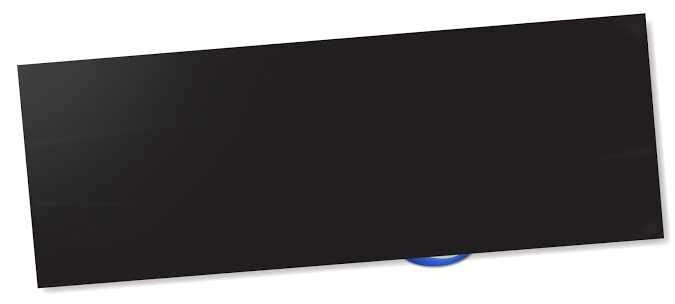 Going Dark gainst SOPA
January 18, 2012
SOPA and PIPA were two being considered in congress that proposed to grant new powers to law enforcement to filter the Internet, block and censor sites and, essentially remove people's rights to due process.
On January 18, 2012 Google, Wikipedia, WordPress, Oneupweb (yes we were there too) and thousands of other organizations across the United States collected together to petition Internet censorship by going dark. Many, like Wikipedia turned off their websites entirely in protest of internet censorship. Google choose a subtler approach by covering up most of their logo to show how much information could be lost if the Internet were to be censored.
Check it out in the Google Doodle Archives

Saul Bass' 93rd Birthday
May 8, 2013
You may not know him by name, but his work in the film industry is known by many. Saul Bass is the designer of opening credits for many popular movies during the '50s, '60s and '70s. He is responsible for the opening credits for many of Alfred Hitchcock's films, the original Oceans 11, Spartacus, West Side Story and many more.
This playable doodle pays homage to his unique style and powerful legacy that continues to influence designers today.
Check it out in the Google Doodle Archives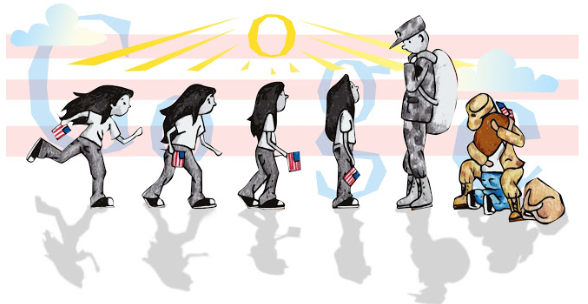 "Doodle 4 Google" 2013 U.S. Winner
May 23, 2013
Alright, so this one is special to me. This one hits home. I am a military daughter (brat if you prefer the term), and I have been here, in this moment. And it is the most amazing and special moment there is. Yes, every time I see this doodle, it makes me all emotional. I see this doodle and I very much want to call home and tell my father how much I love him and how much I appreciate what he has done for this country, because he—like many veterans—is amazing.
Yup, as far as I'm concerned, this doodle deserved to win the annual Doodle 4 Google contest.
What is Doodle 4 Google? Well, if you are currently attending Kindergarten–12th grade you have a chance to have your doodle featured on the Google homepage as a doodle. Naturally, there are lots of rules and killer national-level competition, but the prizes are awesome. You can find out more about the competition for yourself or a family member here.
Check it out in the Google Doodle Archives
What are some of your favorite Google doodles? Tell us in the comments below.