But if We Brand it, Won't That Be Permanent? That's the Plan
Beating an established brand name in the search game is not an easy task.
Why then, wouldn't you want to use your brand online if you have established it in more traditional channels?
We hear from potential clients pretty regularly about some of the strategies they are putting together for SEO. They'll tell us what a great brand name they have and how well known they are. Music to our ears, really. Then they go on about the new microsites they are planning and that we'll need to help them gain position and traffic on those, but not once, anywhere, do you see the brand name on the microsite.
???
Building a brand takes a lot of work. A lot. Besides pouring money into putting your name everywhere relevant, you've got to back it up with great product and even better service. Then, once it starts to breath on it's own, if you keep pushing great product and better service, this whole notion of brand starts to snowball. You get a rep among your consumer base. You can start to branch out and just your name will be enough to convince customers to work with you.
So why, oh why, don't you want to use your brand on your new site? Imagine, if you will;
A company decides to diversify into a new market. Same products and service they've been known for, just a new market. A beautiful, useful site is built to support the new channel. Careful, strategic search marketing is implemented. Great positions are gained and solidified. But…and here's the catch…the site has a brand new name. Carefully researched and selected to target the new market. But it's a new name. After several months of top ten positions, the site has seen minimal traffic, even when the company know it's other properties do great and all because customers don't know who it is.
Use your brand. Leverage your brand. Embrace your brand.
Up Next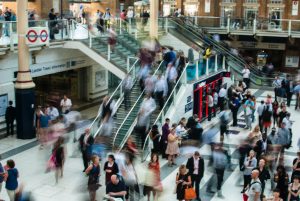 When you've worked in marketing for a couple of decades, you've surfed hundreds of waves of change in digital marketing. Through it all, these have been the top digital marketing FAQs we hear at Oneupweb. Cruise our answers to these marketing questions, and feel free to ask us something directly. Who should I be marketing...