Can You Rely Solely On An iPhone App to Market a Product?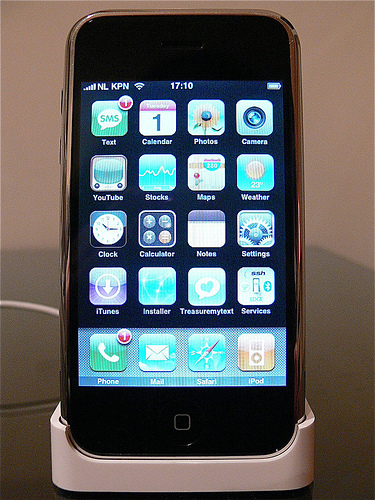 Can you rely solely on an iPhone app to market a product? Well, Volkswagen thinks so. VW recently announced they will be releasing the new Golf GTI, and will be using only an iPhone app to market the vehicle. The idea is to cut marketing costs while still reaching a large, specified consumer base.
In 2006 they spent nearly $60 million on a TV network-heavy marketing plan for the GTI. I understand their logic here, about 60 million times over. In theory, there are nearly 50 million iPhone users worldwide that could potentially glance at the app. On average, there are only about 20 million viewers during the most watched 30 second TV spot ($130,000 a pop).
But can an iPhone app really be as powerful and effective as a large scale mainstream media driven marketing strategy?
Possibly, depending on how creative, interactive and realistic the app is to the actual vehicle. The app itself is going to include a motion-controlled car racing game, a virtual showroom and a six-car giveaway for gamers. The giveaway is a great idea because it incentivizes the app and gives people a reason to check it out. My question is, how many people that have time to play a virtual racing game also have the financial capabilities to ante up the $24,000 to buy a brand new GTI?
VW is not dumb, they have done their research and understand their target audience for the vehicle. In this case, young professionals (20-35), that are environmentally-friendly (31 MPG hwy), social media activists. In my opinion this is too narrow of a scope and may exclude possible consumers that aren't as technologically savvy. I expect their efforts to be valiant, groundbreaking, innovative and yes, ultimately inexpensive. Unfortunately, there may be some merit to the old cliché "you get what you pay for", in this case.
An iPhone app would be a great supplement to a marketing campaign. To rely solely on an app to generate the buzz necessary to propel vehicle sales numbers just won't work. It isn't a bad idea, after all it will cost them very little (six cars), and there is virtually no risk involved.
Worst case scenario: The app completely flops and the GTI experiences low sales upon its release. So what? No investment. No sweat. They simply re-group, construct a more traditional marketing strategy and hope that the competition hasn't already eaten their piece of the pie. After all, what better place then here? What better time than now to experiment with cost-effective solutions?
What do they have to lose? Nothing. What do they have to gain? Everything.