Catching the Buzz About Your Brand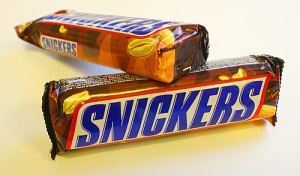 Snickers, Nike, Coke, Pepsi. Those names all have one big thing in common—brand recognition. Everyone knows the nougat, caramel, peanut deliciousness they are going to experience when biting into a Snickers, or the amped up athleticism they are going to supposedly get when slipping into a pair of Nikes. Having an established brand presence on and offline can help your business in more ways than one.
But what happens when negative press and/or bad reviews surface, and you find yourself struggling at the bottom of the brand barrel—potential customers drawn away from your brand because a few bad comments crept up into your online space? I'm sure you're all well aware of how quickly a brand can go sour thanks to the recent Domino's scandal that involved employees placing some (literally) distasteful videos online.
Or what if, simply, nobody knows about your brand. With hundreds, thousands, and sometimes millions of companies competing within the same space, it can be difficult to push your brand up above the rest. That's where having an effective brand strategy can help.
Today, with the economy in the state that it is, and the roll out of Google's Vince update in February 2009 (a "minor change" to their algorithms that put more emphasis on bigger brand names), getting your brand recognized and/or back in a better light is important. Especially with the holiday season nipping at our heels.
When starting any marketing campaign it is imperative to consider the current state of your brand, no matter how well known, to ensure that it doesn't slip through the cracks. By developing a successful online reputation management campaign, you can do just that.
There are certain steps that you can take in order to build, maintain or resurface your brand from the dead. These include bolstering and building brand awareness through different online and social media channels, providing useful, relevant content to your customers and optimizing releases and articles to amplify the "buzz" around your brand name.
Not only should you be actively promoting your brand correctly and efficiently, you should also be monitoring it. Be aware of what people are saying, explore different channels and learn to leverage the chatter about your brand, good or bad.
Whether you're a big brand trying to recover, or a small business just looking to get noticed, be aware of your brand, how it's promoted, where it's promoted and start taking an active part in your conversational marketplace.