Change is Good
MSN, long working on its own search technology, is in the process of completing a full-scale rollout of the new technology from beta to live service.
Fantastic.
The introduction of a new search index, with such strong backing is very welcome.
Several smaller organizations have introduced their own versions of search engines, but none have the same sort of foundation as MSN. Many of the smaller engines use existing databases, or pull meta data from several sources.
MSN is introducing an entirely new algorithm and database.
Now the million dollar question (drum roll), why does it matter?
Having a new search engine is like being handed a new channel for marketing, at no cost. The search engines seek out content on the web. They find the content, store it, sort it, and rate it. There's really no need to solicit the engine. The technology exists in order to find sites. As long as a site has been well optimized, has strong content, and solid architecture, MSN should find it on its own.
This provides companies with a broader audience, greater reach, and gives users more and varied results. A win-win all the way around.
Up Next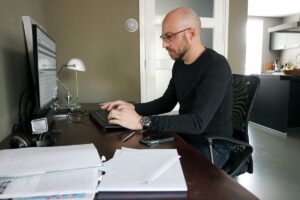 Blogs are an incredible tool for building brand awareness and even driving sales. The best way to get long-term benefits from your business's blog posts is to prioritize SEO and thorough topic planning. Here are the basics and the detailed logistics to know.   The Basics 1. Choose effective topics. Successful content marketing requires creating...