Introducing Charles .NET Williams – Beep Boop
Name:
Charles Williams
Position:
Web Developer
What's your average day like at Oneupweb?
Hurry up and wait, but without the waiting part. Answers take time but there are always other things that can be done while waiting for any particular thing. Once in a while I get a long stretch of time dedicated to a single task, which is particularly nice when a deadline is coming up.
Tell us about a favorite client moment.
It was the launch of a client's website after being in the works for nearly a year. It was quite the accomplishment! To celebrate, one of our designers decorated a cake with the client's logo and we had ourselves a little party.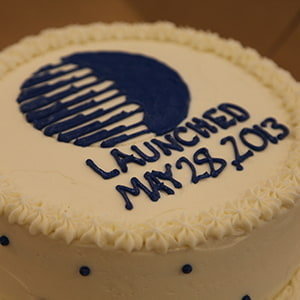 Tell us about a favorite Oneupweb moment in general.
One month our game day activity was to note the locations within our building of objects vaguely described in a list, a lot of which were artwork items (think pictures and sculptures), with the winner being whomever accurately found the most.
Given that there were TONS of pictures in every room, the cryptic hints had us scouring the entire building multiple times and left us scratching our heads. I never realized how much artwork we had!
What's your favorite blog and why?
Of all my sources, Slashdot often delivers relevant news first – things that actually matter in the real world and to me (mostly technical articles). After all who really cares that delivery boxes have been redesigned to be easier to open?
What do you really do at Oneupweb?
Translate design (images of a site) into code (the actual website). Make beep boop sounds.
What do you do when you're not at work?
Ride and mod my street bike.
If you were stuck on a desert island, what office tool would you bring and how would you make your deadline?
Office tools have no place on a desert island. Given the specificity of the question, I interpret it as wanting to know of all the tools I brought, which is an office tool?
Since I apparently had enough time to decide what to bring beforehand, I would hope I would have been a bit wiser about bringing a tool that would actually be of some use on a desert island, for example a fully charged & activated satellite phone. If I were more concerned about a deadline than my life I suppose I would also bring a laptop so I could hammer out some code and upload it with the sat-phone before starvation sets in.
Years from now, what will stick out most about 2014?
The year my father and I attained our Open Water Diver certifications (SCUBA diving).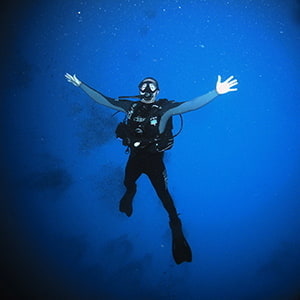 It's 5:30 PM – what's your cocktail of choice?
Red Bull bourbon. Not commonly known, though very tasty.
What's the last song you intentionally listened to?
"And We Run" by Within Temptation
What do you carry in your purse/man-bag?
A large backpack houses everything I would need for an extended overnight stay: an array of charging & connectivity cables, usb drives, wifi/bluetooth dongles, personal hygiene items, flashlight, lighter, hand warmers, bottled water, ibuprofen, paper & pens, tools, and plenty more. There's even a standard size bluetooth keyboard! Still manage to have about 1.5 cubic feet of available space when all is said and done, so it is perfect for general-use.
What's your secret guilty pleasure?
Optimizing poorly written code for high performance. Often involves addressing logical issues the original developer neglected to take into account. Ah, satisfaction.
Favorite book/movie/album/TV show/etc…?
The Host. Not the mainstream 2013 one; I am talking about the 2006 South Korean subtitled one. Love it!
Describe yourself in 3 to 5 words.
I am me.
What would you not be caught dead wearing?
N/A. The dead me wouldn't care.
What's one of life's simple pleasures?
Stargazing and recognizing just how big it all is.
To be part of Charles' street bike gang email him directly at cwilliams@oneupweb.com.
Up Next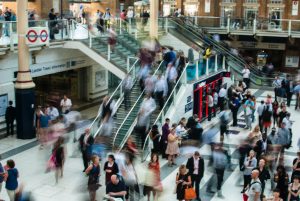 When you've worked in marketing for a couple of decades, you've surfed hundreds of waves of change in digital marketing. Through it all, these have been the top digital marketing FAQs we hear at Oneupweb. Cruise our answers to these marketing questions, and feel free to ask us something directly. Who should I be marketing...