Closing the Social Commerce Gap
Marketers have long battled to close the gap between the social love their products receive and the monetization that drives business. This battle is ever growing in social media. With the sharing culture that lives on Twitter, Instagram, Facebook and Pinterest, brands see their products going viral, but without a direct correlation to their bottom line.
Enter Olapic and Chirpify—two new platforms bridging the gap between what's trending on social media and what's being sold online.
Olapic collects, curates, showcases and measures the influence of crowdsourcing through photos and videos tagged with brand-relevant hashtags. Historically, online stores have focused on convenience, selection and price to drive conversions and sales, but they were rarely able create an emotional connection with their customers. Olapic allows retailers to bring the best of brick-and-mortar to their online stores by showing their products alongside real consumers—making the digital shopping experience more personable.
Chirpify, which lets Twitter users buy and sell products via Tweets and posts, recently announced a new type of hashtag that allows consumers to make purchases by clicking on what's dubbed "action tags." For example: A business could display an ad on TV or online with instructions to #Buy #TacoBell. Then viewers simply post that campaign tag to their social network and Chirpify processes the order through PayPal, taking a flat fee of 4%.
These are only two of several new platforms tapping into social commerce to generate sales, but for these platforms to be effective companies must have established social profiles and an integrated social media strategy.
Up Next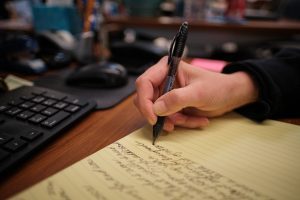 As content creators, we're continuously building content (for our agency and for our clients) to best meet the needs of potential and existing customers. While meeting those needs is important to us, the ultimate goal of content creation is always to drive leads and sales. Gated content is a valuable part of many marketing strategies,...