Coca-Cola's Earth-Friendly Social Media Campaign
Coca-Cola North America decided Earth Day just wasn't enough.
The soda – or pop as we call it in Michigan – company decided to dedicate Earth Month to help support Ocean Conservancy, one of the nation's oldest and largest marine conservation organizations, with a Facebook campaign called Let's All Join Fins.
This campaign takes Facebook users through a custom Facebook application whereby they can "oceanize" themselves with an underwater picture. You can either use a photo you already uploaded to Facebook, or upload a new photo from your computer.
For every person who completes the process, Coca-Cola will donate $1 to Ocean Conservancy. Facebook users can use this new application by visiting www.livepositively.com/joinfins.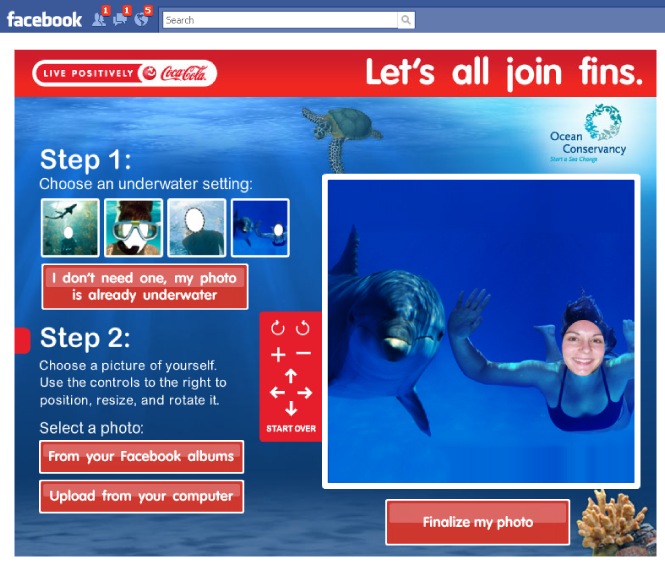 "Using this entertaining, unique social media campaign to partner with Facebook fans, creating a full interactive communication program to support Ocean Conservancy, is just one of the many ways we are engaging people to lessen their climate footprint – not just during Earth Month, but all year long," Celeste Bottorff, Vice President, Living Well, Coca-Cola North America, stated in a Coca-Cola press release.
The campaign launched on April 14th and ends May 12th. At the time of this posting, Coca-Cola has already donated $2,048 – with the goal being $200,000.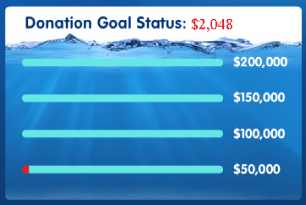 Put your fins together for Coke, as Let's All Join Fins is a simple, user-friendly campaign to leverage Coca-Cola's strong social media presence for a charitable cause.