Competitor Analysis – Without Competition We Would All Be Stagnant
When is the last time you took a deep dive into what your competitors are doing? If it's been a while, it's time to do some research. Through competitor analysis, you can future-proof your business and anticipate what's around the corner for your industry or sector.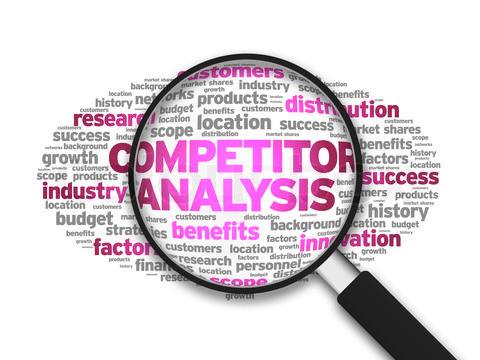 Chances are, somebody in your industry is digitally marketing themselves pretty well – take the opportunity to look at what they are doing and make yours better.
Who should you compare against?
Businesses you consider to be competitors
Businesses found in natural/paid search results for the same search terms that you are
Businesses your customers and prospects consider to be competitors
Below are three insights into what your competitors can teach you about digital branding.
1) Reputation: Your reputation –both online and off– can be a tipping point for consumers. Scope out how other companies are reviewed online to compare where you stand. And, how they respond to customers online. If they're more highly rated than your business for customer service, take notes on how they typically reply to comments (both positive and negative) on sites like Yelp and Google reviews. Use the competition to learn how to respond to online feedback –and how not to! Google is starting to include reviews on the search engine results page (SERP), so it's more important than ever to monitor and manage your company's reputation.
2) Social Media: Social media can be a big indicator of a business' success. Comparing your social pages to those of your competition is a great opportunity to use social data to understand what your target audience likes and what types of posts to emulate on your own social networks.
Things to take note of when researching competitors' social engagement:
What social platforms are your competitors on?
What reach do they have?
What are their most shared pages?
3) Website: Websites can be the biggest differentiation between you and your competitor. This is the first point of reference people have when researching your company and the services or products that you offer. Well-crafted copy stands out and can be the difference between securing new business and losing potential clients to your competitors.
Questions to ask when browsing your competitors' website:
Is the website responsive? Google is continuing to put more emphasis on mobile-friendly sites, so if your site is not responsive, it's a wise decision to allocate resources toward that initiative.
What is the style and tone of the website? Is the copy friendly, professional, sterile, generic? What is working for them? How does it compare with your brand voice?
What are the differences with the layout and navigation functionality?
Does the site have calls-to-action (CTAs)? What are the key CTAs on the homepage and across the website?
Tools of the Trade
Luckily, there are many tools that make scoping out your competition easier. Here are a few of my favorites:
SearchMetrics – This tool allows you to see domain analysis with search engine optimization (SEO) & paid visibility, SEO & pay-per-click (PPC) rank, competitive analysis and keyword distribution.
HubSpot Marketing Grader – This tool allows you to evaluate the effectiveness of your marketing by looking at many factors, including your website, social media activity, mobile responsiveness, blogging activity, email marketing, lead nurturing and analytics.
Ubersuggest – With this free keyword tool, you can instantly get thousands of keyword ideas from real user queries. Use the keywords to get inspiration for your next blog post, or to optimize your PPC campaigns.
Whether you are a start-up or an established brand, doing regular competitor analysis will directly benefit your business. Due to the warp-speed of digital marketing, it is nearly impossible to stay on top of all trends in your industry. Monitoring what your competitors are doing well, and also what their vulnerabilities are, will help you identify where you should focus your marketing efforts.