Congratulations, You've Had a Heckuva Year
You – you – are Time magazine's 2006 Person of the Year. But you knew that already. I'm hoping you've added it to your resume by now.
Why you?
Because you created a Facebook account. (I didn't.) Because your Grandma found her way to myspace. (Mine didn't.) Because your band rode a few demos posted on myspace into pop radio success on both sides of the Atlantic. (Wish it were me.) Because your podcast found subscribers around the globe. (Never got around to it.) Because your dad forwarded you a ridiculous viral video of some guy chugging four beers without spilling a drop. (Thanks, Dad.)
So who are the favorites for 2007?
I'd say, probably, me.
I've got this album I've been working on. A bedroom pop masterpiece, I'd say. And I have a digital video camera, too.
Potential roadblocks:
I can't sing. Or play an instrument. Or write songs. So music's out.
I'm not really willing to risk my personal hygiene for five seconds of your entertainment. (Highly-entertaining entertainment, by the way.) So web-video sensation is out.
Also, Guns N' Roses' Chinese Democracy is coming out in 2007, which probably makes Axl the favorite. I mean, this record is 13 years in the making, so it's gotta be good.
I guess I'll just shoot for 2008.
Up Next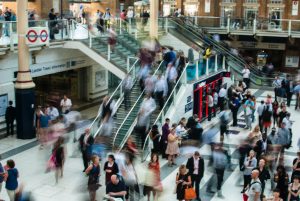 When you've worked in marketing for a couple of decades, you've surfed hundreds of waves of change in digital marketing. Through it all, these have been the top digital marketing FAQs we hear at Oneupweb. Cruise our answers to these marketing questions, and feel free to ask us something directly. Who should I be marketing...