Digital marketing for healthcare isn't simple or straight-forward. Medical professionals need to realize digital marketing works. There are many obstacles and it's an evolving landscape; and unless you're a marketing professional it's probably pretty confusing.  Things like SEO or PPC probably aren't priorities for most medical professionals, but they can be very effective tactics for generating new business.
Understanding SEO and digital marketing takes time, and there are some misconceptions that exist among medical professionals. Some don't think it's important or that it won't work, or maybe it's a prospect that seems too expensive or time-consuming. It's an understandable viewpoint, but it can also be a dangerous one.
Consumers are shopping much smarter these days, and they're doing a lot of it online.  They're researching, reading reviews, comparing prices, and so on.  They're looking for utility and value, and they will ultimately make decisions based on where they feel they can best fulfill their needs.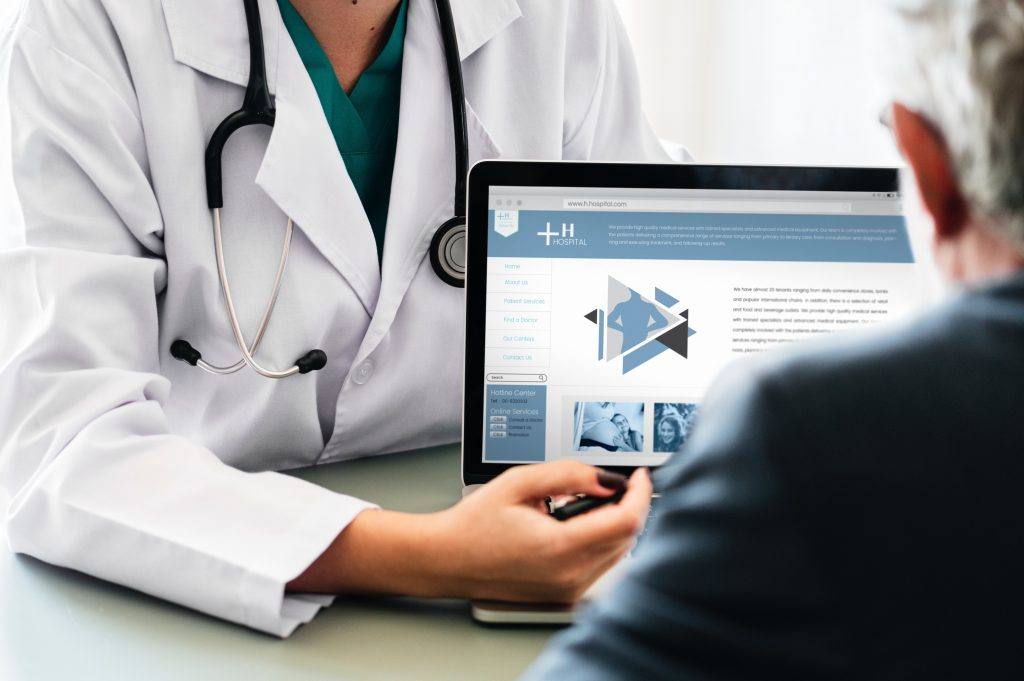 Some things to keep in mind…
Don't focus on the wrong metrics or place too much emphasis on one area (i.e. the ranking for one keyword/query).  There are many factors and considerations that impact SEO/PPC, and it's much more than how you rank for a handful of search queries.  Instead focus on generating in-bound calls and website traffic. 
Focus on generating new patients.  You can't track every keyword a person uses to search for a medical service, and you can't track their entire consumer journey, but you can track calls, traffic and new patients. 
Focus on what's important. Don't choose a PPC/SEO vendor based on price. There are countless options out there, but as with most other things in life, you get what you pay for.
Try searching for local medical professionals in your field and see who is serving in top position. Give them a call and ask them how they got to the top of the results, and if it has helped their practice/business. Ask them if they'd recommend doing it, and whether hiring a third party is worthwhile.
It's never too late to start blogging…
Blogging is a great way to expand your online presence, increase outreach and provide the value/utility current and prospective patients are looking for.  Here are some tips to help you get started:
Blog on subjects/topics that are specific and that you're familiar with.  Not only will it help you position yourself as a thought leader, but it will also tell readers you're honest and looking to solve problems and provide utility, rather than just advertise to them.
Curate content, comment on other's content and interact with your readers.  Ask them questions and start conversations.  But be real.  Don't do it just to get in front of them.  Try to compel them or give them something they will find useful.  Or ask them a question that they may find compelling.
Don't use overly technical language, and assume you're audience isn't versed in the subject matter. If you're not careful, it can be easy to alienate your readers. So unless you're writing a blog that's targeted to other healthcare professionals, keep it simple.
Blog with caution, and PROTECT THE PRIVACY OF YOUR PATIENTS no matter what… Understand how HIPAA pertains to blogging, particularly as it relates to the privacy of your patients. So that means it's probably best to avoid discussing cases, even if you don't share that person's name or info. You also need to be careful about the advice you give, and how people may take it… With medical professionals especially, words and advice can often be taken for gospel. So when offering advice, keep in mind that your readers may give it application in ways you never intended, which could potentially cause them harm in the process.
Healthcare, like any other industry, needs proper marketing to succeed. At Oneupweb, we have years of experience working in healthcare marketing. Reach out today to see how we can help.