Content Marketing Tactics: B2C Marketers Average About 12
Content marketing is nothing new, but its effect on a brand's overall marketing success continues to become more and more of a factor. Consider the words of David Schwartz, a digital brand strategist whose past experience includes Coca-Cola and The Home Depot: "The best way to get noticed and build authority is to create digital content."
Sounds simple. It's actually quite complex—recent studies suggest that B2C marketers use an average of 12 different content marketing tactics, with the majority of them using between 5 and 9.
So, what are the different tactics? The top two you're more than familiar with: social media (other than blogs) and articles for your website. Others include:
E-newsletters
Blogs
In-person events
Articles on other websites
Mobile content
White papers
E-books
eMarketer estimates that close to $119 billion will be spent on content marketing in 2013, and we echo Salesforce.com's sentiment that if you haven't started your content marketing efforts—or strengthened them—now's the time.
Up Next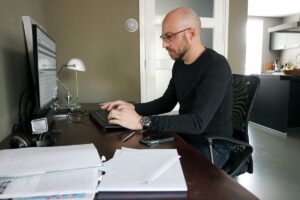 Blogs are an incredible tool for building brand awareness and even driving sales. The best way to get long-term benefits from your business's blog posts is to prioritize SEO and thorough topic planning. Here are the basics and the detailed logistics to know.   The Basics 1. Choose effective topics. Successful content marketing requires creating...