Content Strategy Relevance: Considering Your Audience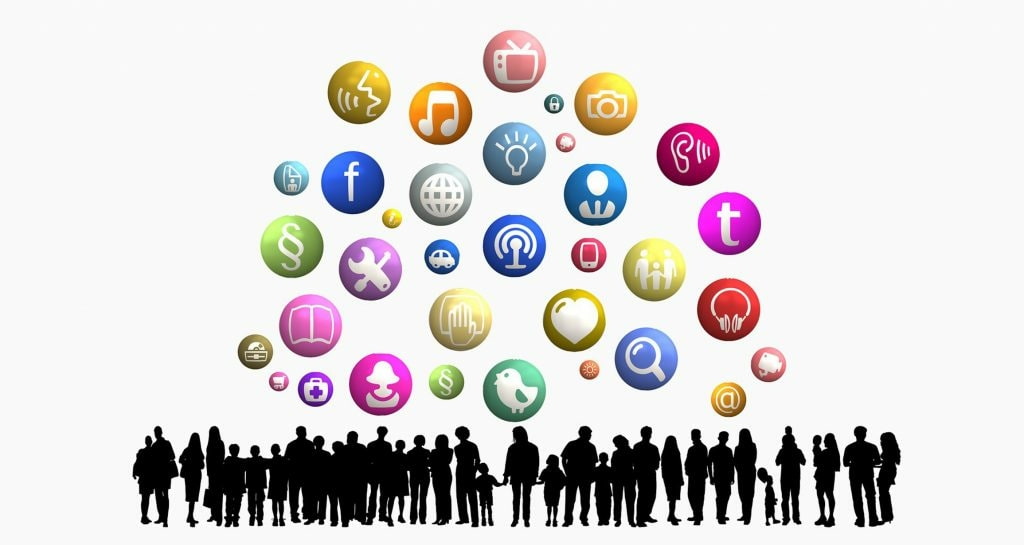 In essence, content marketing is simply communicating the reasons why your target audiences should want your product or service. As such, it is paramount to understand how your product or service is relevant to your customer.
Relevance – "the quality or state of being closely connected or appropriate" – is truly the driving force behind any marketing strategy because, simply put, if your audience doesn't connect to your product or service, they won't buy it.
We all know this. So how do you ensure that your content strategy is relevant to your audience? The answer lies in knowing what your audience wants and needs.
Defining Your Target Audiences
You've probably thought long and hard about what you're selling. But have you put the same time and effort into determining who buys from you? Understanding who your target audiences are is the first step toward positioning your product or service in a way that will encourage those people to buy it. After all, what good is high-quality, engaging content if it's not speaking to the right people?
When building a content strategy, you want to make sure you're communicating about your products or services with your target audiences in mind. If you're a trade school, for example, the majority your potential leads will probably be recent high school graduates. In this day and age, recent high school graduates are millennials, and we know that millennials are much more likely to buy-in to something that resonates with their emotions in a quick and powerful way. (Never fear, we'll cover how to create that content later in this article.)
But assumptions about who your target audiences are can only be so accurate. With Google Analytics and other tools, you have access to plenty of data that will help you better understand what demographics you're already reaching in order to hone in on the audiences you want to reach. From there, you can research what those audiences care about, where they live online, why they might be interested in your company or organization, and what, in their mind, is your main competition by conducting surveys, interpreting testimonials and reviews, and having conversations with those who represent subsets of your customers.
You should also be sure to take a look at national and local trends for your target demographics, data about which is collected and reported by consumer research organizations such as Nielsen, Forrester, and more. All of this will help you which in turn will show you and everyone else on your content team how your audiences think, act, and make buying decisions.
By planning content through the lens of a defined target audience persona, you're that much closer to personalizing your content to your most important customers.
Building Your Messaging Guide
Once you've defined who your audiences are and what motivates them, it's important to make this information available for all of your team members to use across different marketing channels. Some of the things we like to define in the messaging guides we create include:
Mission and Vision Statements
Brand Personality
Word Usage
The messaging guide is a go-to reference for anyone in your company who is creating content and even dealing with customers and stakeholders, whether they are in customer service, sales, traditional marketing, or digital marketing. Messaging guides create unity by getting all departments on board with how to communicate with external parties. These departments can and should build upon these guidelines with department-specific considerations, as well.
We always recommend slightly different messaging styles based on the medium you're communicating in. Print advertisements work differently than billboards, and digital ads often reach different people than organic social media posts do. After defining your target audience and messaging guidelines, you're able to further drill down how to use each of the mediums that you're investing in to its utmost capacity.
Prioritizing Your Messages
Next is figuring out what offerings – which of your products, services or degree programs (if you are a trade school) are your priority to promote. Its impossible to write about everything your company does all at once, so we recommend segmenting and drilling down by product and service in order to create content that performs. Further, it's important to note that while your company may have defined a few target personas overall, those audiences may differ slightly from service to service.
Maybe you have a few top-selling products that are constantly on back order. Chances are, those products don't need the boost that some of your other, lesser-known products may need. You can also ask which of your offereings are most lucrative or most likely to lead to repeat business? Then begin researching keywords and queries around those priorities, and writing content that serves and speaks to those personas most likely to be interested in your highest priority offerings.
Bringing It Full Circle With an Editorial Calendar
Have you ever noticed that your poorest performing content seems to be those pieces that don't have much direction? In order to prove a relevant connection between your message and your customers, you must first understand and define your audience, decide how best to communicate with them, and then determine what your communication priorities are. By honing in on who your content should be relevant to, you're one step closer to building a powerful, high-performing content strategy that will provide answers to the questions your audience actually has.
Relevance is not the only thing to consider when building your content strategy. When we create editorial calendars, we also think about seasonality of topics and the best way to make those intriguing to readers.
If you're feeling overwhelmed by the thought of building an editorial calendar, never fear! You can learn more by reading about how we combine data and creativity to create editorial calendars for our clients.
Have a content problem too big to solve on your own? Feel free to tell us all about it by clicking here. We'd love to help!