Convert First
Make sure your site is ready to get positions before you go to the trouble of embarking on an optimization campaign.
If it's not, you're wasting a lot of time.
By ready, the site has to be able to turn a conversion. People that find your site need to be taking action. It could be a purchase, a request for service, just filling out a form. That's all dependant on the business model. Whatever it may be though, make it simple, make it obvious, and make it work.
You could have a site that is chock-full of your one of a kind marketing message. If, however, you don't convert, you don't matter.
You've got to prioritize some things with a web site. Don't bother optimizing for search before you optimize for customers.
Up Next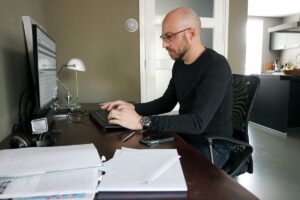 Blogs are an incredible tool for building brand awareness and even driving sales. The best way to get long-term benefits from your business's blog posts is to prioritize SEO and thorough topic planning. Here are the basics and the detailed logistics to know.   The Basics 1. Choose effective topics. Successful content marketing requires creating...