Corp! Magazine Names Oneupweb A "Best of Michigan Business" Two Years In A Row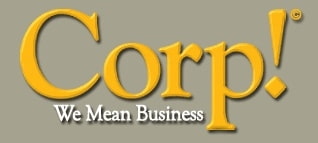 Did you know that Michigan boasts the longest freshwater shoreline in the world? And it has more shoreline than any other state (besides Alaska)? Or did you know that no matter where you stand within the state, you're no more than 85 miles from one of the Great Lakes? Or that there are more than 11,000 inland lakes and 36,000 miles of streams?
There are a lot of great things about Michigan, which is why we love it. We live here, and we do business here. That's why we couldn't be more excited to be named a Corp! Best of Michigan Business for the second year in a row.
Founded in 1998, Corp! Magazine aims to provide stories, news and profiles surrounding the state of Michigan in order to entertain and inform its audience, which is mostly composed of business owners and top level executives. Corp! dedicates its efforts to expanding the knowledge surrounding local Michigan businesses and ultimately, advancing them.
Corp! asked its readers to nominate those businesses they considered to be the very best in Michigan—and Oneupweb made the list in the "Media, Marketing and PR" category.
There are a lot of great things about the state of Michigan, and Oneupweb is thrilled to be considered one of them! Congratulations to all of Corp! Magazine's Best of Michigan Businesses. Let's continue to Be Relentless™ in 2010.