Did You Know?
This video was released last November, which means some of the stats have already changed, but nevertheless it's an interesting presentation.
According to Infosthetics the concept for the original Did You Know? video came from Karl Fisch, who is the Director of Technology at a Colorado high school, according to his blog.
[via Socialized]
Up Next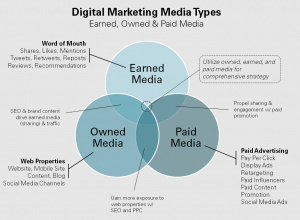 In order to generate quality website traffic and efficient ROI for your business, you already know you need content that's compelling and useful to your target audience. But website content creation is not enough. A great strategy combines different types of media for optimal performance. Let's talk about earned media vs. paid media vs. owned...