Join Us at Digital Summit Detroit September 12 & 13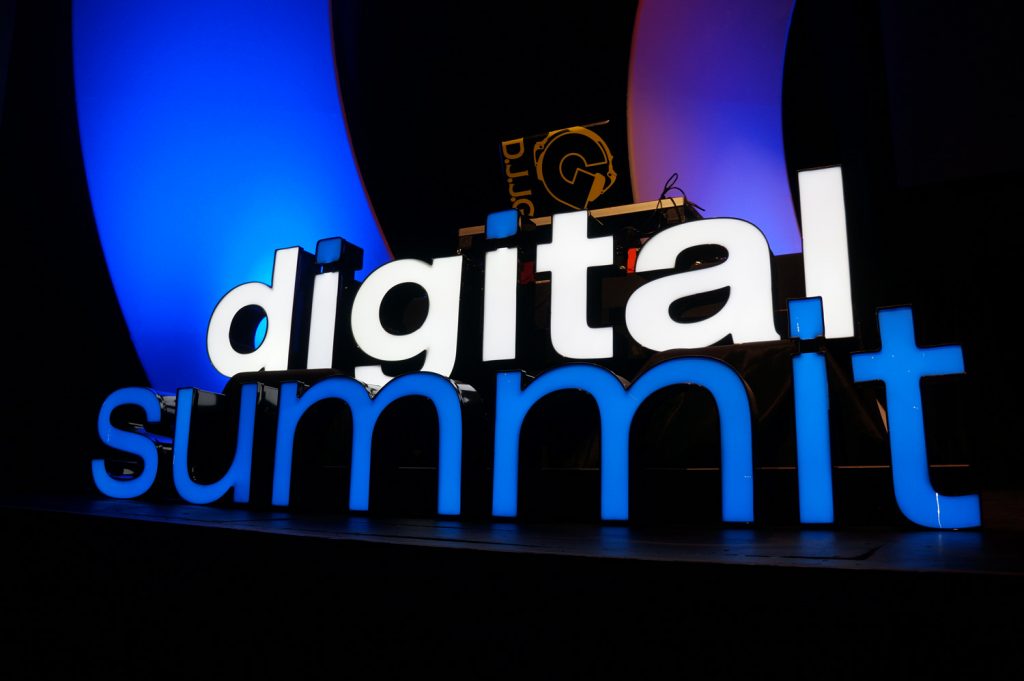 Meet us at Cobo Center in downtown Detroit September 12 & 13, 2018 for one of Michigan's premier digital marketing conferences, the 4th Annual Digital Summit Detroit. We'll be there along with 1600+ of your closest digital marketing friends to dig deep into the latest digital marketing & media trends and practices from leading brands across the country.
In fact, Oneupweb's own Dave Doran, our esteemed and friendly senior strategy manager, will be presenting at Cobo on Thursday, September 13 at 9:15am.
Interested?
Here's an overview of what's in store for you at the conference this year:
Confirmed keynotes are Chelsea Handler, The Onion founder Scott Dikkers, and Evernote CMO Andrew Malcolm.
There will be 50+ in-depth sessions from the likes of Waze, BuzzFeed, LinkedIn, Jaguar Land Rover, and many more.
There will be 1600+ seasoned digital marketers like yourself onsite. Think of all the networking and deal-making possibilities.
There will be fun extras like parties, swag, open bar, free Wi-Fi, and more.
See the full program and speaker list at digitalsummitdetroit.com and use our special promo code DETFRIEND75 to get $75 off your pass. A limited number of seats are available.
Find Us There
We've got a session on the morning of Day Two that you won't want to miss: "Four Concrete Steps to a More Perfect SEO + PPC Marriage" and a booth staffed with Oneupwebbers ready to discuss all of your digital marketing questions. If you're weary of the typical booths you run into at marketing events, full of sales people fighting over you, this is not that kind of booth. It's more like a kissing booth, but not creepy. It's a strict "no sales zone" where you can come, charge your phone, get coffee and delicious Traverse City baked goods, and escape for some relaxing "me time" and some good marketing advice. Make sure to stop by and say hello to certified booth babes Fernando, Christina, Gillian, Freddy, Shawn and conference presenter Dave.
Our Presentation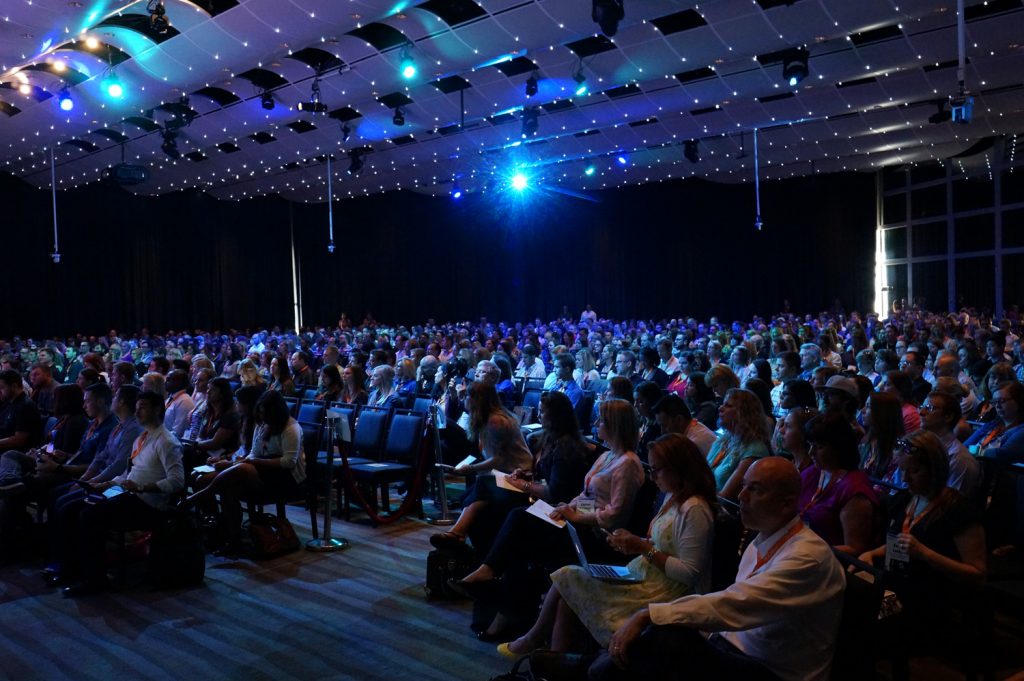 We'd love to see you at the booth, on the floor and, if you can make it, at the Oneupweb presentation by our very own Dave Doran: "Four Concrete Steps for a More Perfect SEO + PPC Marriage" at 9:15am Thursday, September 13.
Presentation description:
"Too often, SEO and PPC still exist in silos. This session will empower attendees to understand the different ways in which search engine optimization (SEO) and paid search interact, analyze the data from each channel to gain a granular understanding of the SERP, and blueprint a forward plan for successfully integrating these two disciplines and improving campaigns."
After this session, you'll be able to:
Understand and communicate the benefits of an SEO and PPC integration
Download and use a template to make SEO and PPC combined data analysis easy
Leverage the strengths of each channel to improve performance and generate higher CTRs
Immediately incorporate a number of fresh tactics into your own campaigns
Meet Dave Doran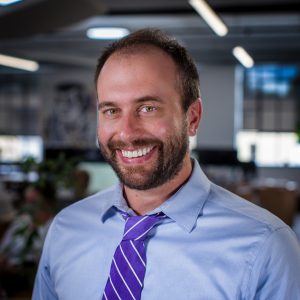 We get it, we have a lot of Daves. One in 8 Oneupweb employees is named Dave. So, what's so special about the Dave who will be presenting at Digital Summit Detroit? The answer – a lot! This particular Dave leverages his 10 years of experience to guide clients into new ways of achieving success in today's challenging marketing landscape. Doran has gone from leading college students at Colorado State University to leading strategy for some of the country's most dynamic brands in healthcare, banking and specialty ecommerce.
Okay, now that we've gotten the perfunctory speaker bio out of the way, let's get a little deeper…
Doran – as we affectionately (if necessarily) call him around the office – has spent his last five years building strategies for new clients to lead them on their best path. He also uncovers new opportunities for existing clients, is allergic to carrots and drives a beautiful white Cadillac he inherited from his dad.
Doran didn't cut his teeth in the typical agency world, either. Whereas many strategists start their careers with degrees in advertising, marketing or communications, Doran instead earned an MFA in Poetry. We think this helps him achieve goals for clients with beautiful out-of-the-box thinking that's like music to the ears.
If you're attending Digital Summit Detroit, you won't want to miss his session on Four Concrete Steps for a More Perfect SEO + PPC Marriage. He may even recite a favorite poem if you ask him nicely.
See you at Cobo? We hope so!