How to Make a Good DIY SEO Report Card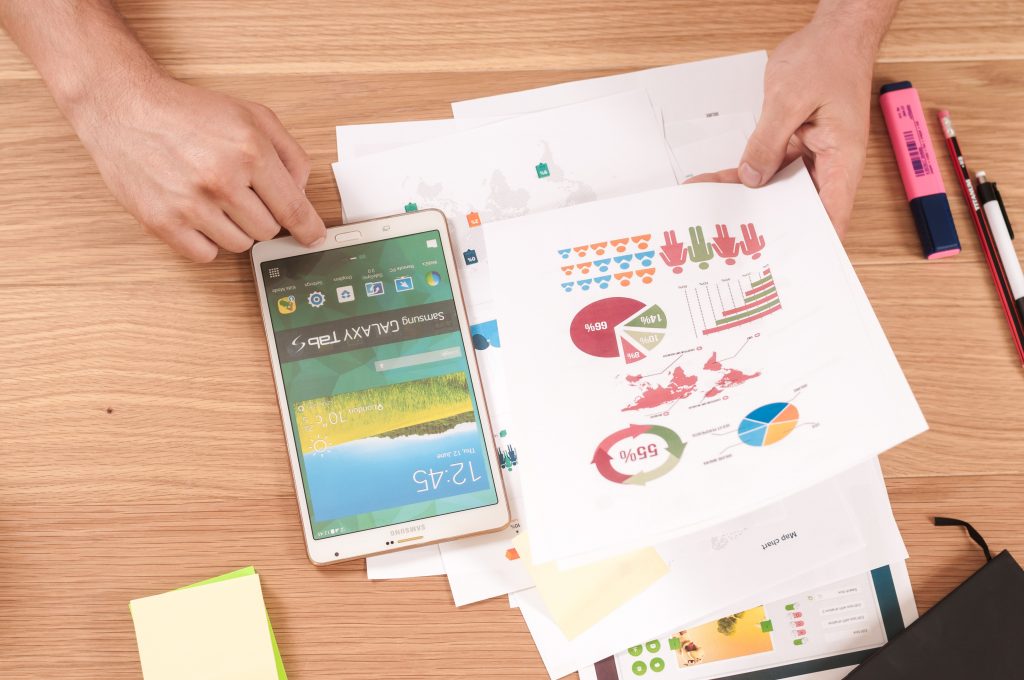 For those who like to DIY, like weddings, birdhouses and SEO report cards, deciding what to include and how to format can be a challenge. What's the most important thing you should look at when creating your own SEO report card? Technical SEO, keyword rankings, backlinks or content?
In this checklist to creating your own SEO report card, we'll cover what data you should include, and the best way to format it to help yourself come to the right conclusions.
What Goes in an SEO Report Card
Choosing the right data to include in your DIY SEO report card is foundational to the process. If you're grading on the wrong rubrik, it won't matter if your data is accurate or how nice it looks.
When grading a website, compile the following data points:
Crawl errors (from Google Search Console) – Google encountering a lot of 404 errors is not good SEO.
Technical SEO – Slow page speed, broken links inaccessible content should lower a website's grade.
Backlinks – No links is better than bad links, but neither are good for rankings.
User behavior – Google views at bounce rates and time on site as markers of quality, so you should measure these metrics.
Once you've collected your data, you should analyze and score it in a way that will show you where you site stands from an SEO perspective.
How to DIY It
You can use a tool (like WooRank, for example. They even do it for free!) to create an SEO report card for you. Or you can DIY it.

How do you build your own report card?
For this part, spreadsheets are easy to use to organize and format data. Create three columns. One each for:
Criteria – This is the data/criteria you are evaluating and scoring.
Content – The actual text of a criteria (when applicable), like meta description or alternative text.
Count – The character count for text criteria, or the total number of other criteria, such as links or <h1> tags.
You can put all of your criteria in one tab, or you can create a tab for each section such as technical SEO, backlinks, engagement, etc to keep things a little more organized. You also have the option to create a column for every criteria that is evaluated as a number. This can make your spreadsheet a bit unwieldy, but make the next step a bit easier.
Now, conditionally format your cells so you can score your website's SEO.
Format your cells so the Count values that aren't within an ideal range will display as red, while the rest will show as green. You can also create a third rule to show marginally passing criteria as yellow or orange warnings.
The same goes for the number of links and linking domains and user behavior statistics.
Use text-based rules to score yes/no criteria such as robots.txt files and XML sitemaps.
Don't get lazy and neglect to highlight passing criteria in green. Knowing what's correct is just as important in knowing what needs to be fixed.
And voila!
You've just created a simple, do-it-yourself SEO report card.
Make It Look Good
Since you're taking the time to make this SEO report card template, make it nice and easy to use in the future.
Make it look nice, especially if you're creating this report card to use to show to clients or during pitches. In fact, SEO report cards can be a nice lead-gen tool.
Create a branded cover page with your own name, logo and colors that includes prioritized recommendations, improvements made since the last report and how traffic and/or scores have changed over time.
People will absorb the data better if it's easier on the eyes.

Don't Really Want to DIY?
You most likely do want to make your own SEO report card. But if you don't, don't worry about it. You can use WooRank to do it for you.
Just type your URL in the review generation bar on the homepage and hit "Review" to get a nice detailed, formatted and actionable SEO report card for site. Instantly!
We want to give a special thanks to the team at WooRank for providing these awesome DIY SEO report card tips. If you are looking for more extensive SEO help check out Oneupweb's Content Marketing and SEO service offerings.