Domino's Damage Control for Employee YouTube Video
Domino's is working hard today to regain the trust of its customers after the video was posted to YouTube by two now ex-employees.
According to news reports, people who saw the video notified Domino's management and helped track the source of the video to a North Carolina Domino's store. Both employees were fired and then arrested on felony charges. In addition, the president of Domino's USA, Patrick Doyle, posted his response on YouTube:
According to the New York Times, "the employees told executives that they had never actually delivered the tainted food."
Kudos to Domino's for using YouTube and setting up a Twitter page to respond to this crime.
Up Next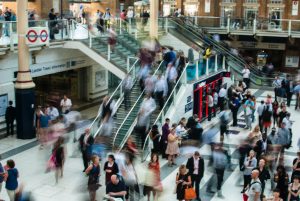 When you've worked in marketing for a couple of decades, you've surfed hundreds of waves of change in digital marketing. Through it all, these have been the top digital marketing FAQs we hear at Oneupweb. Cruise our answers to these marketing questions, and feel free to ask us something directly. Who should I be marketing...