Domino's Damage Control for Employee YouTube Video
Domino's is working hard today to regain the trust of its customers after the video was posted to YouTube by two now ex-employees.
According to news reports, people who saw the video notified Domino's management and helped track the source of the video to a North Carolina Domino's store. Both employees were fired and then arrested on felony charges. In addition, the president of Domino's USA, Patrick Doyle, posted his response on YouTube:
According to the New York Times, "the employees told executives that they had never actually delivered the tainted food."
Kudos to Domino's for using YouTube and setting up a Twitter page to respond to this crime.
Up Next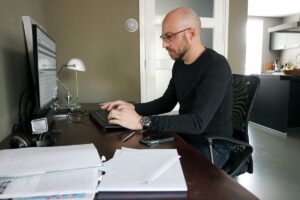 Blogs are an incredible tool for building brand awareness and even driving sales. The best way to get long-term benefits from your business's blog posts is to prioritize SEO and thorough topic planning. Here are the basics and the detailed logistics to know.   The Basics 1. Choose effective topics. Successful content marketing requires creating...