Don't Miss Out on this Offer!
How much would you pay for a podcast? A dime? NO! A nickel? NO WAY! How about nothing? That's right, FREE! Don't wait, listen now!
At least, that's how we might promote this podcast if we were trying to hook you in the wee hours of the morning with a fantabulous, amazing, spectacular infomercial, like Matthew Lesko.
Instead, we take a much more measured approach to talking about Andrew's post from last week: Call 1-800-GOOOGLE Today!!!!!
Sit back, relax, I promise no yelling.
Up Next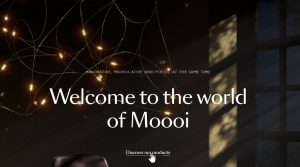 Across the web, animation is a powerful tool that businesses use to create compelling and useful experiences. But adding it to your site and making sure it's effective can be tricky, at best. Let's break it down and discuss the benefits, how we make it happen, and some examples of animation design. Benefits of Web...