Don't Start Playing the Pipes Just Yet
Branding is Dead – strong stuff.
Hugh over at gapingvoid.com has said for a while that brand is dead. Yesterday he pointed out exactly why brand is dead.
The way Hugh speaks to brand being about an EGOlogy and not an ecology, and the importance of the customers being engaged in a conversation really struck a chord. Essentially, this is what makes our little universe of search marketing work.
When a company has a brand, there's usually very little a SEM firm is going to do with that. Nike is going to do pretty well on a search engine when a prospect types "nike" into the search bar. Same goes for Adidas, New Balance, Ford, Chevy, etc. People that know the brand, and have embraced it, probably don't need to be marketed to. They're already a believer, probably even a disciple.
What about everybody else though? If the relentless branding has struck deep yet, it might never make it in. What about customers who haven't married a brand and are looking for a "durable economic running shoe", or a brand new "heavy duty company truck". That's how people talk about the shoes they want, or the trucks they need.
This is really the core of search marketing. Identify what the brand is about, what it offers, and who it's offering it to. Once that's established, find out how that target is talking about the product and figure out how the product fits their needs. Present the product in this light and, voila, a satisfied customer who just bought a new pair of brand name running shoes without ever using a brand name.
Our way of thinking isn't necessarily better, it's just how we get it done. Search marketing is still relatively new. When we jumped into the game, "brand" was already worn out on customers. The idea of conversations is the only way we've known.
Up Next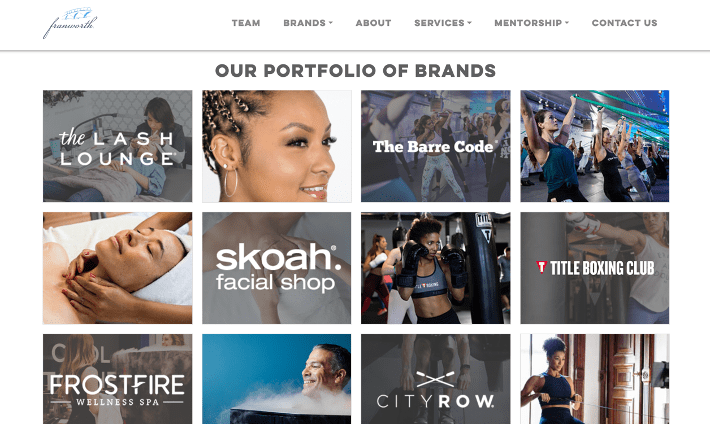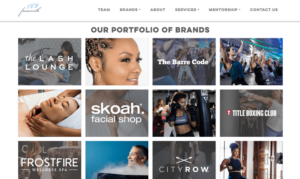 A Budding Franchise Partnership Oneupweb had been working with Franworth indirectly since May 2019 by supporting some of the franchise organization's brands. This website migration project kicked off in late February 2021 and was our first project for the Franworth brand itself. The Problem While growing their portfolio of brands, Franworth realized their Wix website...