David Kehrer – He's Our Man – If He Can't Do It No One Can
Name:
David Kehrer
Position:
Creative Director
What's your average day like at Oneupweb?
My average day includes the management of our design team and projects, discussing and reviewing projects, and working with our sales team.
Tell us about a favorite client moment.
We recently received a photo from a client showing how excited they were about their new website.
Tell us about a favorite Oneupweb moment in general.
We've done some pretty weird things over the past few years, but the creation of our short-lived series "Socks that Don't Stink" is probably my favorite.
What's your favorite blog and why?
Lately, I've been a big fan of Creative Bloq. They write about a wide range of web design related topics that range from inspiration and UX to technology and design process.
What makes Traverse City appealing? What are your favorite things to do/favorite places to eat, etc.?
You can always find something new to do.My favorite place is Little Fleet.
What do you do when you're not at work?
To no surprise of my co-workers, I like to fish and play golf.
If you were stuck on a desert island, what office tool would you bring and how would you make your deadline?
I'd bring my phone. For me, communication is the key to meeting a project's goal and deadline.
Years from now, what will stick out most about 2014?
I will consider it the year that Fernando acquired Oneupweb and then set the place on fire the next day!
What's the last song you intentionally listened to?
"Shake it Off" by Taylor Swift.
Favorite Spotify/Pandora/Groovesharkstation?
TuneIn
What's your secret guilty pleasure?
The TV show Friends. My wife got me hooked on it back in college and since then we have watched the entire series three times and even own a Friends trivia game.
Tell us something weird/unique/quirky about yourself.
I enjoy restoring old furniture back to its original state.
If you also like to shake it off, email David directly at dkehrer@oneupweb.com.
Up Next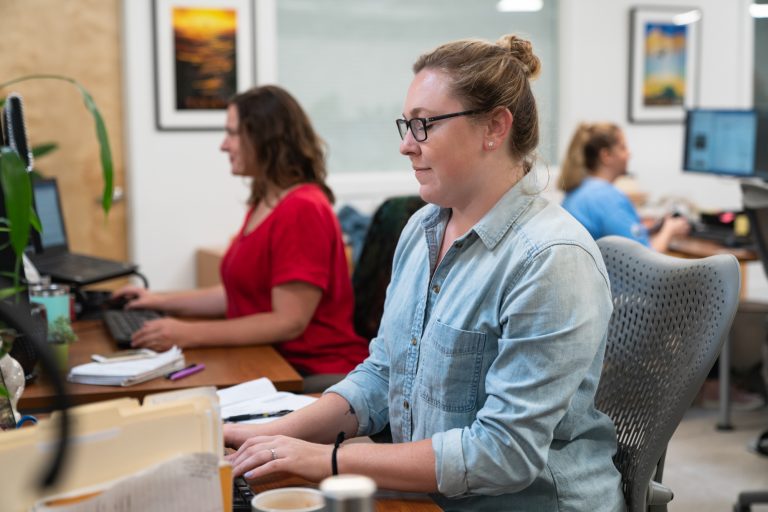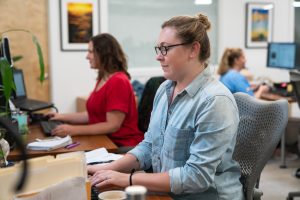 Oneupweb seeks a bright, highly motivated, strategic and experienced Sr. SEO Project Manager to join our growing SEO team. This is a highly visible role that requires you to be resourceful, creative and persistent for the betterment of the clients we serve. The ideal candidate is an expert in Google Analytics and Semrush, as well...