Meet April Danielson, Account Manager, Mom and Chocolate Chip Cookie Enthusiast
Name:
April Danielson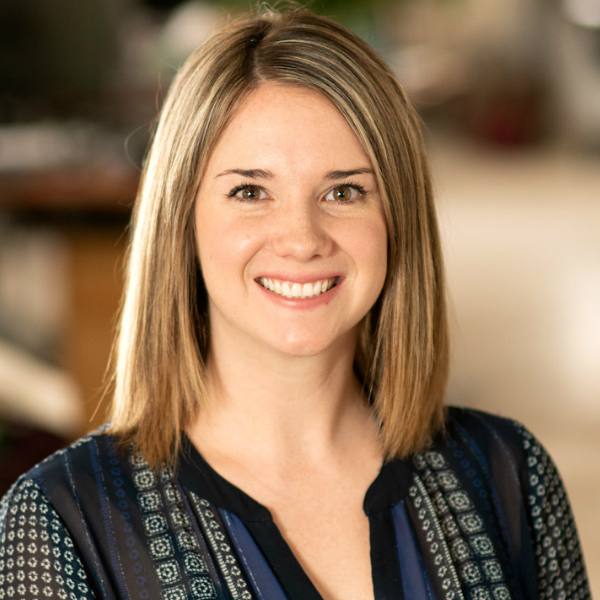 Position:
Account Manager
What's your average day like at Oneupweb?
An average day is usually filled with lots of emails, lots of meetings and random conversations usually shaped around everyone's kids, dogs or food.
Tell us about a favorite Oneupweb moment.
Oh man, there are so many great moments to choose from, but one that really stands out was getting to sit-in on a big client presentation when I first started. Watching how the team worked together and completely nailed the presentation gave me chills – the energy in the room was electric and made me even more excited to a part of Oneupweb.
What's your favorite blog, and why?
I've really been enjoying reading Medium. They have such a wide-range of topics no matter what mood I'm in, they always have something to offer. They also recently won our Marketing Madness competition, which makes me feel even more justified in my choice.
What makes Traverse City appealing?
I grew up in Traverse City and never truly appreciated it until I left. Ten years, four cities and three states later, I can confidently say it does not get any better than TC. From the beautiful water to the great food/beer/wine scene to the copious amounts of cherry-flavored treats – you just can't beat Traverse City.
What do you really do at Oneupweb?
Ask lots of questions. Take lots of notes. Send lots of emails. Drink lots of coffee.
What do you do when you're not at work?
You can usually find me outside. My husband and I love exploring all the beauty northern Michigan has to offer, and we try to go on at least one hike or outdoor adventure every weekend.
If you were stuck on a desert island, what office tool would you bring and how would you make your deadline?
I think I would bring my desk because I see it as having a lot of functions. For example,
It would be a great source of shade and I could sit under it to devise an escape plan. I'm pretty pale and I get sunburned pretty quickly, so shade really is essential.
Then, I can use its wood to build a boat. Which I can use to sail back to the office and make my deadline.
But once I realize that I most definitely do not know how to build a boat, I can burn the wood and have an amazing bonfire on the beach. As for the deadline, well, there is always tomorrow.
Years from now, what will stick out most about 2019?
Probably starting at Oneupweb! It' still early in the year, but I imagine starting here will remain a key highlight.
It's 5:30pm – what's your cocktail of choice?
The weather usually dictates what I'm drinking – If it's cold or rainy, then you can find me with a glass of red wine. If it's a nice summer day then an ice-cold craft beer will do, preferably an IPA.
What's the last song you intentionally listened to?
"Skinny Love" by Bon Iver
What do you carry in your purse?
I have a toddler, so my purse is full of everything! Typically, you can find 1-3 toy trucks, endless amounts of snacks, a sippy cup, ChapStick, hand sanitizer, and so much more.
What's your secret guilty pleasure?
Extra-large, under-baked chocolate chip cookies.
Favorite book/movie/album/TV show/etc.?
Movie: The Shawshank Redemption
TV Show: Parks and Recreation, The Office, any and every mystery/crime show.
Podcast: I love a good true crime podcast, some favorites are: Crime Junkie, My Favorite Murder, and Serial (the first season). I also really enjoy NPR's How I Built This.
Tell us something weird/unique/quirky about yourself.
A lot of "normal" things freak me out. Like shredded cheese, why doesn't it stick together? And plastic containers, are they really going to kill me? Maybe. And most predominately, birds. I've been attacked by birds on three separate occasions – they hate me and I hate them.
What's one of life's simple pleasures?
Hearing your child laugh. It does not get any better than that.
The internet is listening: give us some words to live by.
"Don't let the fear of what could happen make nothing happen."