Is the Free Ride Over with Google Analytics?
In the vast stable of Google Products, I have to believe that among the most valuable – to consumers – is Google Analytics (GA). Yes, I know, I'm not exactly bringing you a revelatory moment on a Friday, granted. It establishes a context though.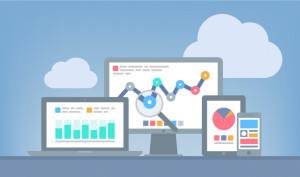 GA has always been essentially an enterprise level analytics platform and Google simply gave it away. I remember very clearly when Google acquired Urchin and rebranded it. It felt like a death knell for just about every other player on the market.
Now, I certainly don't think the sky has fallen on everyone, but with such a robust free offering, Google staked a massive claim on the marketplace.
What's been nice is that they haven't taken that lightly. GA is a case where Google continues to make significant investments in development to the product; thus keeping consumers pretty happy, and more importantly, keeping them on the platform. That's what's so critical to Google.
For years, it made sense for Google to give away GA, because the MASSIVE amounts of data they had at their fingertips more than made up for any potential lost revenue. With GA, they had front row seats to traffic and behavior patterns for huge swaths of Internet users. Golden for a company selling ads against behavior and intent.
Lately, there has been rapid development seen and felt with GA. That is no surprise, given the value and that need, again, to have "stickiness". What struck me about a recent announcement though, is how much emphasis was put on Google Analytics Premium. Is it finally time for Google to start monetizing this almost business-critical application?
Granted, Premium itself is not new, but it used to be really just aimed at high-traffic, huge volume websites. Sites that couldn't afford to measure based on sample data, but rather, they needed real numbers all the time and they were seeing several million visits a month. Now though, it feels like Premium is becoming much more feature based. The recent e-commerce reporting could be valuable to any online store, not just the mega-players.
Are we seeing the first steps of significant changes to the GA ecosystem? The next few months will be interesting to watch. A public company in this day and age has an isatiable need to grow the revenue stream. Is this the next viable growth product?
Google Analytics always came with a cost. Albeit a "soft cost" of having to share all your data with the big G, but no one was forced to write a check. Maybe the free ride is coming to an end?
(a little Friday afternoon jam. An oldie but a goodie, slightly re-imagined:)