Facebook Reaches 500 Million Users & Launches Facebook Stories
Facebook has done it! They've finally reached 500 million users. And to celebrate, Facebook has launched a new application called Facebook Stories. Mark Zuckerberg posted a video announcing the milestone this morning on the Facebook blog.
Facebook Stories:
Below is a screen shot from Facebook Stories. Once on the site, simply roll over the blue dots and read about how Facebook has changed so many people's lives.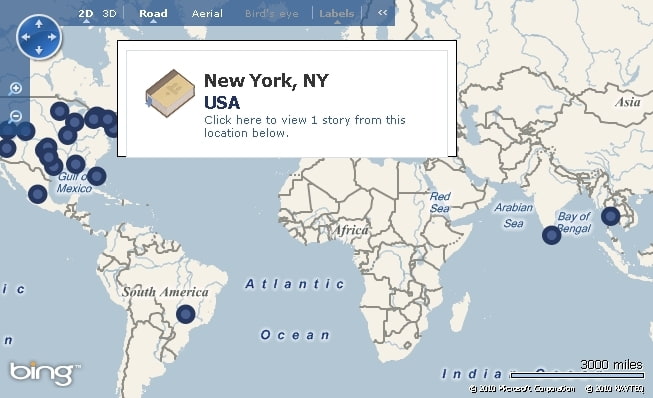 As the Zuck (the Facebook users' affectionately-created name for Mark Zuckerberg) pointed out in the video, Facebook isn't about the numbers alone. It's about people's lives. And so, unlike the dance moves of Justin Beiber, this number actually represents something. It represents the stories of 500 million social savvy users. And to that we say, "Congratulations Facebook!"
Don't forget to check out tonight's interview with Diane Sawyer and Mark Zuckerberg on "World News with Diane Sawyer" which airs at 6:30 p.m. (ET) on the ABC Television Network. Hopefully Mark will keep his hoodie on this time. Once the hoodie goes, he loses his interviewing skills.
To read more Facebook news, check out our other StraightUpSocial Facebook Articles.